A "Twist" On a Leader's Journey
Heather Neary needed to declare a major. Her academic advisor told her she would not be able to register for classes as a junior without one. He mentioned that she already had a number of English literature classes.
"I said, great, that's what it will be," she remembers. "Done."
So she was an English major.
"I didn't know what I wanted to do with my life," says Neary, reflecting on life in her late teens and early '20s. "Everybody else seemed like they had a plan. Everybody else graduated from high school and planned to major in this and then do this. And I was kind of like, 'I don't know what I want to do.'"
A decade later, she figured it out, and she's now president of Auntie Anne's, Inc. Neary recently sat down with Thriving! to talk about her winding early career path—from waiting tables to publishing to marketing on both U.S. coasts—to her drive for career and corporate milestones at one of her hometown's most recognizable corporate brands. She believes that it's important to set goals and say what you want out of your career.
It just doesn't matter when you do it.
A WINDING ROAD
Born and raised in Lancaster County, Neary graduated from Manheim Township High School in 1993. But she enrolled at LaSalle University in order to, she says, "get out" of her hometown.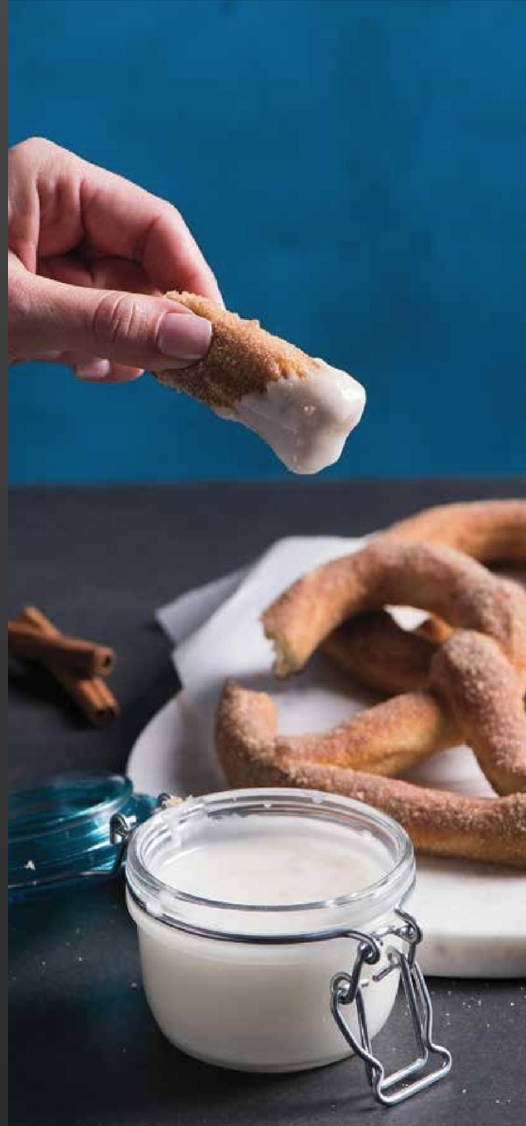 "I was a little more social than I was academic at that point in my life, and maybe a little immature," she admits. Her parents told her they were not paying for her fun, but for her education. So after only a few semesters, she left LaSalle, took a few courses at HACC and ultimately enrolled at Millersville University—still not ready to declare a major.
While there, she did much more than study. She coached field hockey at Edward Hand Middle School and swim team at the Lancaster YMCA. She also taught swimming lessons and was a life guard. And she waited tables at Café Chuckles, the former restaurant at what is now The Station House on Fruitville Pike.
"I did all kinds of stuff. I was pretty hard-working, entrepreneurial, scrappy," she says. "But it was six years from graduating from Manheim Township until finishing at Millersville—a little bit of a winding road."
Neary earned her degree in 1999.
"I graduated on a Saturday, packed my car on Monday and two days later left for San Diego" with a friend, she says. "I had to find a job somewhere. Why not San Diego?"
She picked up waitressing again when she hit the west coast and landed a job with a biotech company through a temp agency. Her job was to certify all of the company's equipment for Y2K.
"In hindsight, I didn't have a great plan," she says. "I had no savings account, I had a car payment, I had student loans that were coming up to be paid soon, and didn't have a whole lot of plans there."
She turned down a full-time job offer from the biotech firm in favor of an editorial assistant position with a publishing company ("I'm going to actually use my English degree. I'm going to prove everybody wrong," she laughs) and worked her way up to managing editor before the stock market crashed in the early 2000s and the company went belly-up.
"I didn't love publishing" anyway, she says, because the job was too cyclical and she spent too much time behind a keyboard. "I liked a little bit more activity, to be a little bit more people-facing."
In the meantime, she met her husband, a Marine, got married and followed him when he received orders to Brooklyn, N.Y. She took a temp job as a marketing assistant with Esselte, a company that manufactured office supplies.
"I kind of went back to square one," she says of the move back east. "I was making hotel reservations. I was making lunch plans. I got to sit in on some meetings."
But Neary did what she always had—she worked her way up to marketing associate. Only this time, she was really enjoying it—until her husband received orders overseas.
Instead of move with him, she thought at the time that it could be
a chance to return to Lancaster— but only for a year or so, until
she found out where the Marines would send her husband next. It was January 2005, and she made a list of companies where she
would want to work. Auntie Anne's was one of the companies, and it had an opening for a marketing manager. She got the job. So she came home. And she hasn't left.
HUNGRY TO GROW

"From the day I met Heather, I knew she was a go-getter, very driven, very ambitious. She was my style," remembers Judy Shaffer, Auntie Anne's then-marketing director who hired Neary. "I sensed that she was someone who could keep up with me."
Neary joined Auntie Anne's at a dynamic time in its history. Established in 1988 with a pretzel and lemonade stand in a Downingtown farmers market, by 2005, the company was no longer owned by founders Anne and Jonas Beiler, and it had embarked on a dramatic re-branding, unveiling the now-iconic halo over the pretzel in its logo.
"As a marketer, it was fun to be able to say we were a pretzel company, and all of a sudden we were turning ourselves into a brand with a real brand identity, brand positioning," Neary explains. "We were engaging with outside professional resources who were really going to bring the organization to a whole new level as an international brand that is a force to be reckoned with."
But even that took some getting used to.
"I remember coming out of the office [after her first day on the job], and it was springtime and anyone who is from Lancaster knows that in springtime, the smells are … pungent," she laughs. "I remember looking around and going, Did I just completely sidetrack my career? Did I just take my career and throw it down the tubes? Where am I?"
Her Gap, Pa., surroundings notwithstanding, she was part of an international company rapidly growing to more than 1,000 locations across 48 states and 28 countries. Auntie Anne's is now one of six prominent restaurant brands in the portfolio of Focus Brands, along with Carvel, Cinnabon and Moe's. And Focus is owned by a private equity firm, Roark Capital, along with other industry leaders Arby's, Buffalo
Wild Wings and Seattle's Best Coffee.
"When you create a brand, it's about everything—the people, the
product, the placement and how all of those things are all working," Neary explains from a conference room in the company's new headquarters on Chestnut Street in Lancaster City. "It felt great to exercise those muscles and be part of an organization that recognized the value of a brand."
After a few months on the job, Neary met with Shaffer to discuss
her career path. Where did she want to be in five years?
Neary told Shaffer: Your job.
"It didn't surprise me at all," Shaffer says. "I want those who work for me to want my job, because I want them to be that hungry to grow. But I also sensed the humility that Heather knew she would
have to earn her way there, so that impressed me too."
Shaffer did move on—she and her husband are now the owners of two Chick-fil-A franchises in Lancaster—and that opened the door for Neary.
At age 34, Neary was chief marketing officer and soon was managing operations as part her role as well. But she had bigger things in mind.
"I set a goal of becoming president—at Auntie Anne's or somewhere else—by the time I was 40, and I was pretty vocal about it," she says. She was named president of the company in 2015, at age 40 years and six months.
"I didn't quite hit my goal of 40," she says, "but if I hadn't set the goal of being president when I was 40 and articulating that to other people, it wouldn't have become a reality."
A GREAT PLACE
Transitioning from the "winding road" of her early years to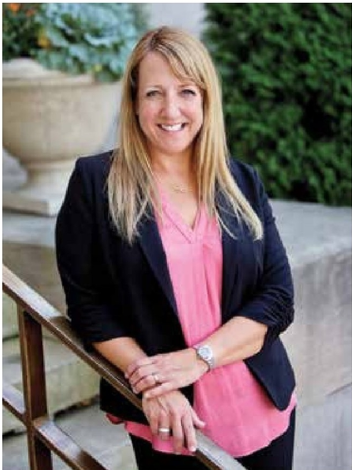 fast climb at Auntie Anne's was not without its bumps along
the way.
"I'm passionate about what I do. I don't always have the filter
that I need to have," she acknowledges. "I've learned along
the way."
Writing about her rise in the company for Cosmopolitan,
Neary related the story of a verbal confrontation she had
with a coworker.
"He had a position, I had a position, and we fought it out and not really in a professional manner," she explains. "It was a learning point for me. I was wrong in how I handled the problem. I was wrong in how I approached the issue. But we moved past it."
Neary talks a lot about leadership: stay true to your values, lead with integrity, never be above anything, surround yourself with a great team, communicate transparently, be authentic. She mentors young women through the Chamber's Women in Business program where she speaks on these topics.
But she believes—passionately—that her career path should not be the exception, if young people are encouraged to explore different things and set ambitious goals for themselves.
"At the end of the day, you spend a lot of time at work, so you need to be happy with what you're doing," she says.
And she has even come around to the idea of living back where she grew up.
"Lancaster County is a great place to live. It's come a long way. Having lived in two other very different parts of the country, Lancaster has a lot to offer," she says. "It's also a heck of a lot cheaper than New York or San Diego." LT
This article was written by Adam Aurand, Director of Marketing, Thaddeus Stevens College of Technology.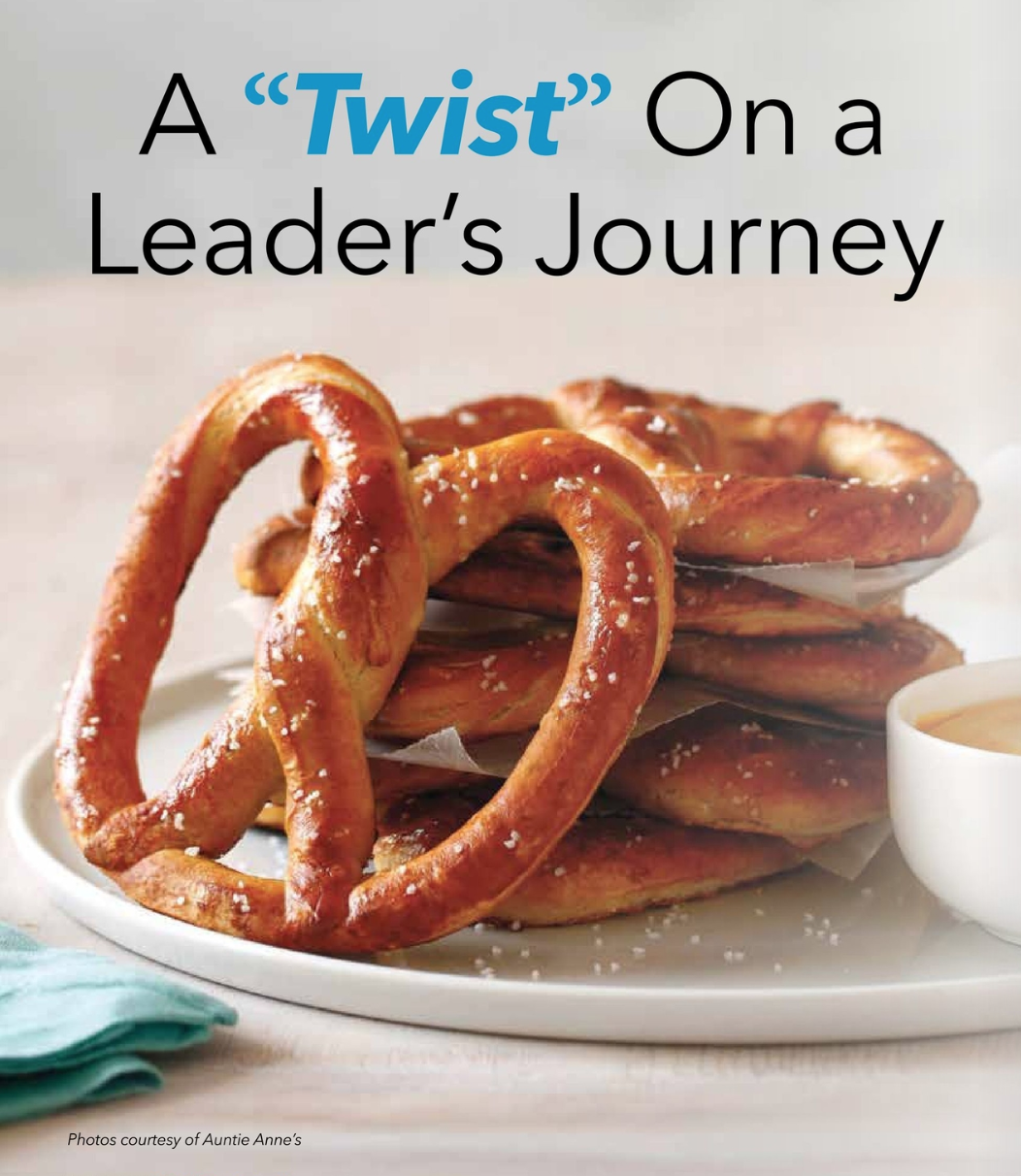 Read the story in the Lancaster Chamber's Thriving! Spring/Summer 2018 Edition