Growing from the Ashes: From Devastation to Success
Path to Thriving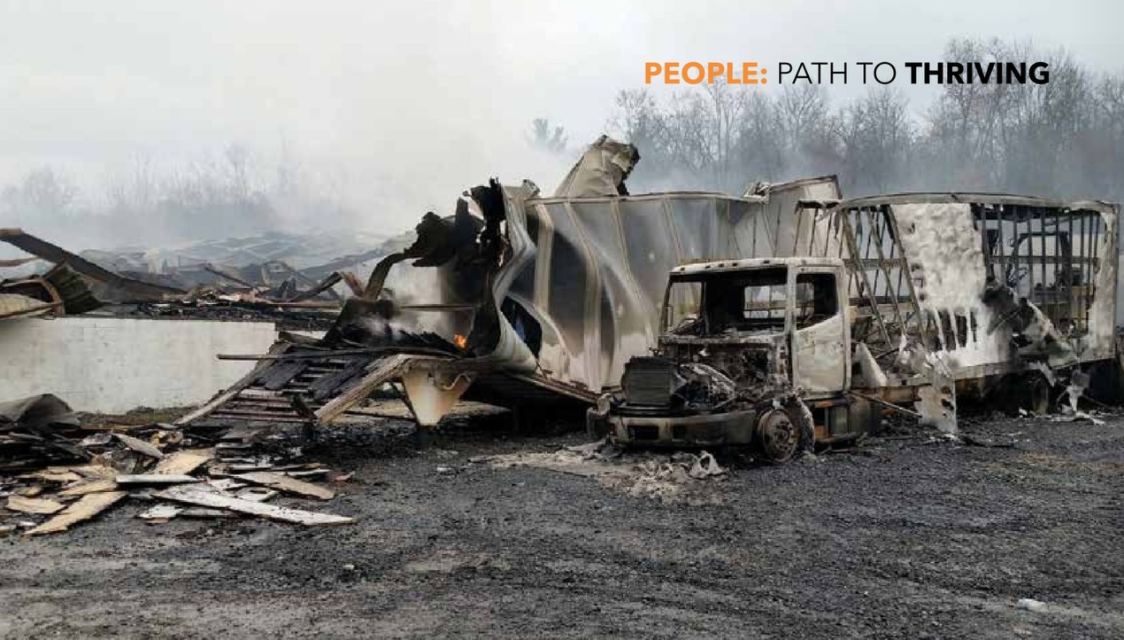 Fire can be beneficial. Wildfires—at least, those that do not grow out of control—can benefit the ecosystem by cleansing the forest floor of underbrush and debris, nourishing the soil for new growth that provides habitat and feeds wildlife.
It's a good reminder for Rich Broadbent.
The president of Bench Dogs, a manufacturing company based in Denver, Pa., is talking about facing his share of fires—literally and figuratively—in the 12 years he and his partner have owned the company. The story that emerges is one of regrowth.
"It's just: Keep going," he says of the company that has grown six-fold on his watch. "I don't see any end in sight."
Acquisition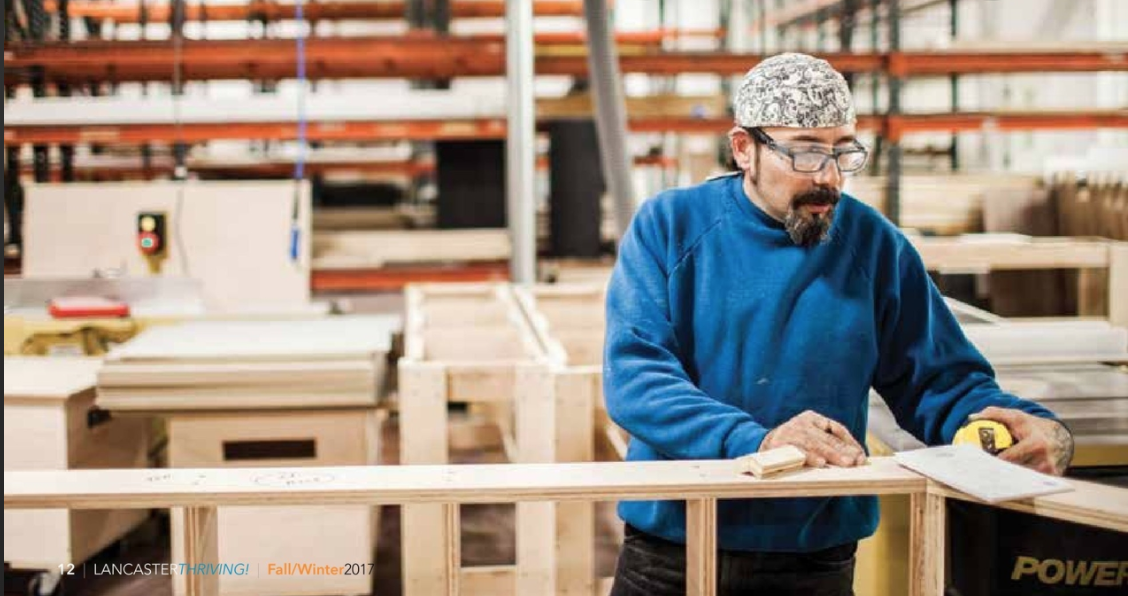 Bench Dogs designs, engineers and manufactures custom store fixtures and point-of-purchase displays for large clients, such as Treasury Wine Estates and Owens Corning, throughout the United States. The company recently expanded to manufacturing custom case goods for general contractors, primarily in Lancaster County.
Incorporated in 1995 as Acorn Manufacturing and based in Lebanon County, it rebranded to Bench Dogs two years ago when it moved to its current 100,000 square foot facilities not far from the Turnpike interchange with US-222.
Its current owners, Broadbent and Bob Bunting, purchased Acorn in 2005.
"We were very much looking at manufacturing," recalls Broadbent, an engineer by trade who has a background in manufacturing from his time at Baldwin Hardware, in Reading. "The marketplace that Acorn was in was a multibillion dollar marketplace, and Acorn's revenues were basically a rounding error."
That meant plenty of room for growth, particularly in an industry less at risk of offshore competition. While working for Dorman Products, Broadbent spent plenty of time overseas researching manufacturers.
"Metal products," he explains, "ship fairly well, you can break them into parts and put them together fairly easily. Wood parts, particularly—not your Ikea-style wood parts, but your higher-end wood parts— they need to go together, that makes a lot of cube, that makes a lot of cost." Plus, he says, store fixtures and displays are often the last thing a company thinks about when bringing a product to market. Design and production windows are too tight to work overseas.
"There were definitely some slow times there in the first year," Broadbent admits. "We didn't take over the company with the greatest backlog." But they did not let any of firm's 19 employees go as a result of the acquisition.
Soon, business picked up. The company grew in each of the first four years under new ownership, driven by recurring business, which went from about 5 percent to nearly half of its revenues.
Then the global economy burned down.
Great Recession
The Great Recession hit in 2008 and Acorn's revenues shrank.
"When you're taking on and learning a new business and new marketplaces, and you've got a lot of families dependent upon you for their livelihood, there's a lot of pressure in there to ensure that you keep things going in the right direction," Broadbent says.
The new owners agreed: They are in this for the long term, so they never expected to make all decisions about profit. They continued to invest in the business, bringing on a new designer who would help make the operation more turnkey and attractive to new clients.
They also diversified, expanding from a heavy focus on flooring to new areas like financial services, building hardware and some fashion.
"Being a smaller company trying to weather the storm, it didn't really take too much to get us out of it," says Todd Shertzer, vice president of sales. "We had a very lean workforce, so we weren't out there trying to feed this massive beast."
Emerging on the other side, the company could see the silver lining in all the economic pain. They had become more efficient and had diversified their client base. Plus, a number of competitors did not survive.
Acorn was hiring again, building infrastructure to support a larger business. By 2015, the company was ready to rebrand as Bench Dogs, and the owners were looking for a new, larger facility.
Then the old factory burned down.
Fire
Broadbent remembers the call—at 7:20 p.m. on Nov. 5, 2015.
"I got the call from our director of operations," he says. "As he put it, it seemed bad." The old facility was built in the 1950s with low wood-truss ceilings and hardwood floors. It had no sprinklers or access to public water. "I just knew that if there was a fire, it was going to be tough to stop."
The building—and everything in it—was destroyed. Workers found the computer server 40 yards away from the computer room. Equipment at the new facility consisted of a few things in the maintenance department and a drill press. They had a new panel saw, edge bander and dust collection system, but they were not yet set up.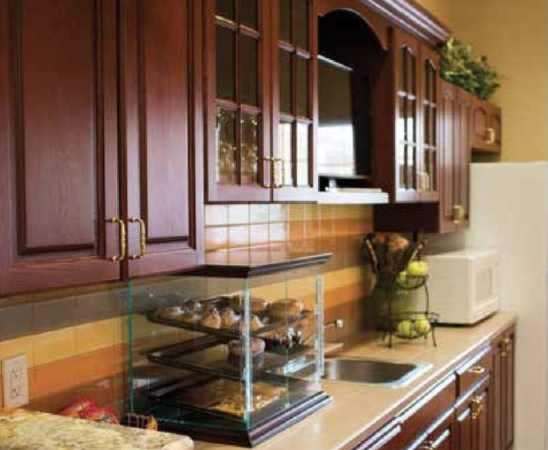 "There was fear of what was going to happen," Broadbent admits, "how quickly we could get back online, how quickly we could get equipment back in place."
The one saving grace: Just a year earlier, the company implemented an ERP software system and their network was up to the cloud, so most of its intellectual property—thousands of hours of designs for their recurring business—was safe.
So the entire team agreed to meet at 10 o'clock the next morning at the new facility, divide and conquer. One group headed to Staples to get flip charts; another group headed to Eagle Rental for some tables.
It was a month before Bench Dogs was running at 5 percent of capacity. It was not fully operational until February. And yet.
All employees held onto their jobs, even though their manufacturer was not making much, says VP Shertzer, proudly.
"We basically lost one order of somewhere in the neighborhood of $20,000—and we increased sales by over $2 million," he adds. "It was remarkable."
Thriving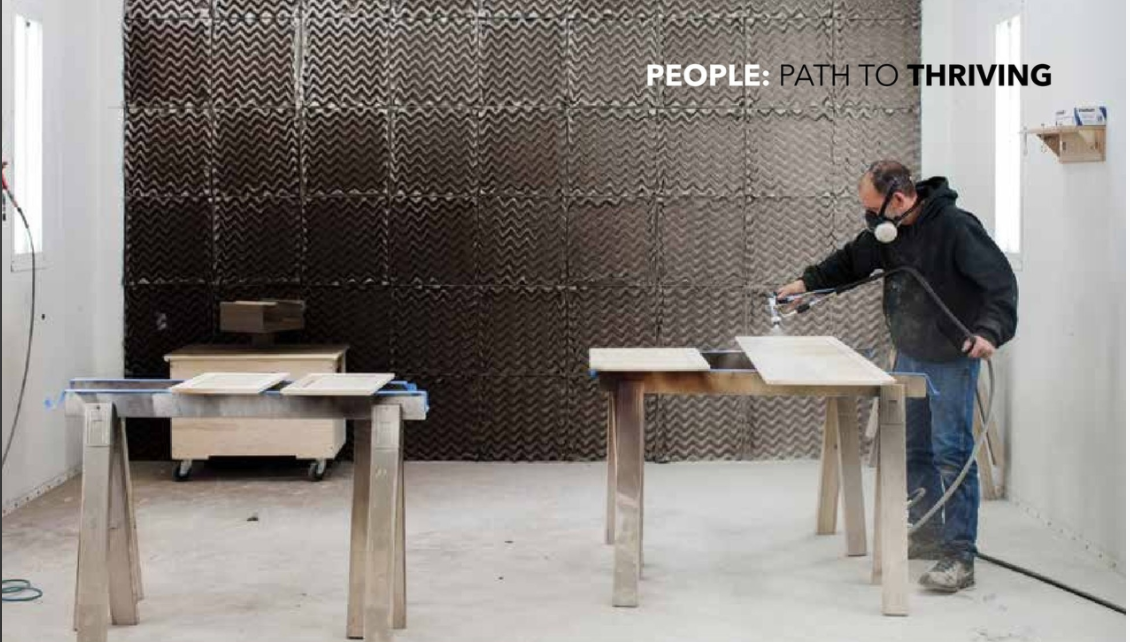 So how did a company, admittedly small in a large industry, survive the second devastating blow in less than 10 years? Todd Shertzer believes it comes down to trust.
"Transparency, being upfront with your clients," he says. "We have solid communication with everybody internally. When things are good, why are they good; when things are bad, why are they bad, and what do we need to work on. And we do the same thing with our clients."
Some clients showed understanding. Some event sent gift baskets. Shertzer also credits municipalities with streamlining permitting to accelerate their move to the new facility ahead of schedule.
Broadbent calls February 2016 "the month from Hell," as the company did more business in those 28 days than it did in the entire first year. But it served as a catalyst for a booming 2016, which saw the company grow by 60 percent from the year before and add a significant amount of new staff. At a company meeting to mark the anniversary of the fire, the owners realized less than half the room was with the company a year ago.
"We're so busy, there just wasn't the time to be doing the onboarding and the training, so it was a lot of on-the-fly stuff," Broadbent says. "It creates cultural challenges that we're still working to address."
But nothing that dims the leaders' outlook for the future. They are expecting their new case goods work, which occurs on a longer timeline, to smooth out some of the spikes and dips of their marketing display business. They believe they have experienced workers throughout the company who know how to operate in a large organization. And they're taking advantage of more of their facility space, moving operations to a second building.
Indeed, their dual crises nourished the landscape for their business.
"We're in a multi-billion marketplace," Broadbent says. "We've got the infrastructure in place to be able to support consistent growth and our goal is to continue to drive that."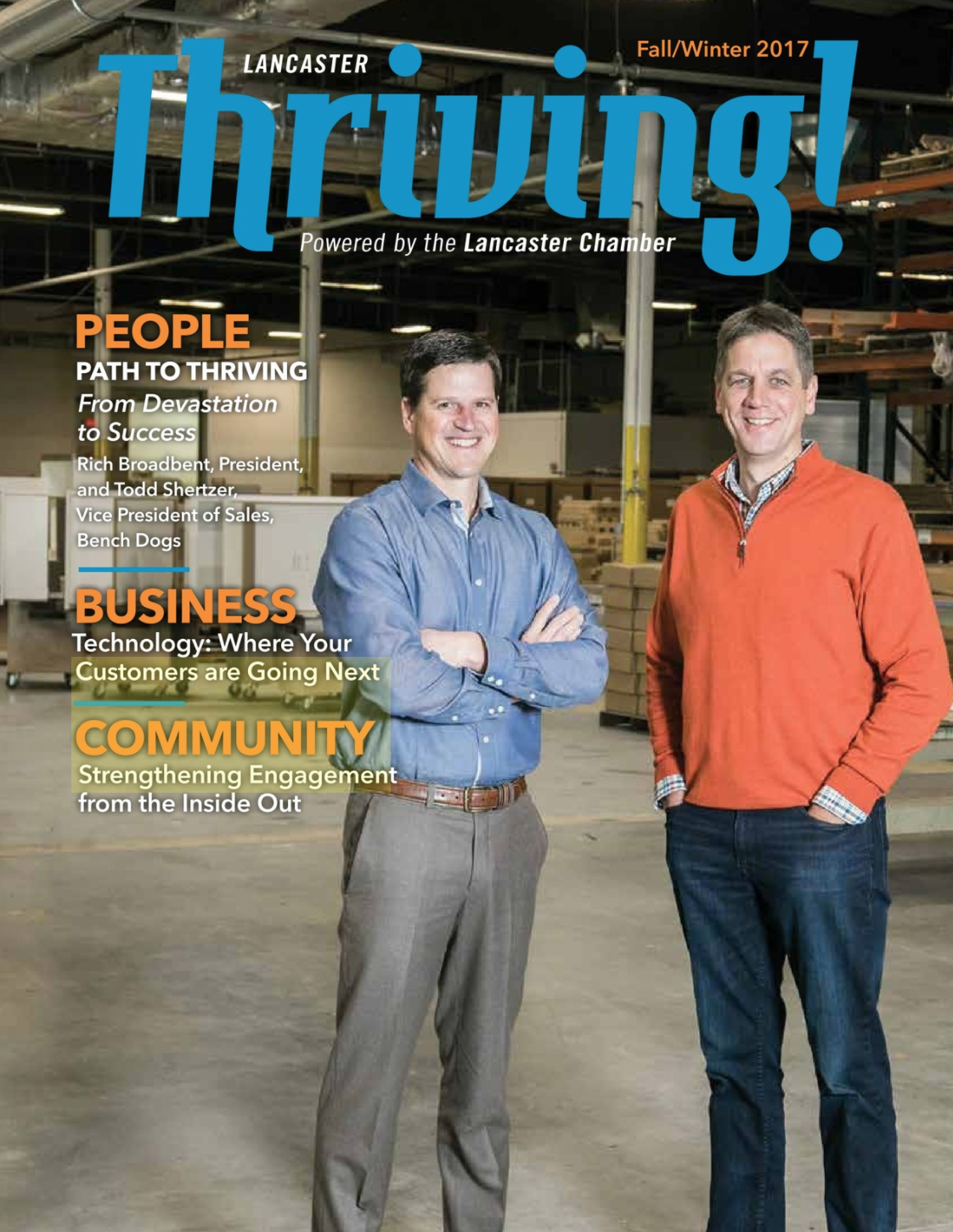 Click here to read the issue and the 2017 Fall/Winter Issue of Thriving!
Bench Dogs represents 20 years of proven design and production abilities. Their promise is to deliver a quality product, on time and within budget. For more information on Bench Dogs, click here.