Class of 2018 prepared for work and for life.
Thaddeus Stevens College of Technology is consistently ranked as Pennsylvania's top technical college and awards associate degrees in 22 high-demand, skilled occupations. Thaddeus Stevens has been preparing students for work and for life since 1905.
Thaddeus Stevens College of Technology has a 96% job placement rate with an average median loan debt of $7,346. Stevensonians who graduate from the College will put what they've learned in the real world.
Here's a snapshot of where some of Class of 2018 are starting their careers:
There's one car for every 1.25 people in the United States. Keep these vehicles on the road by learning how they're made and operate, how to diagnose unit malfunctions and fix them.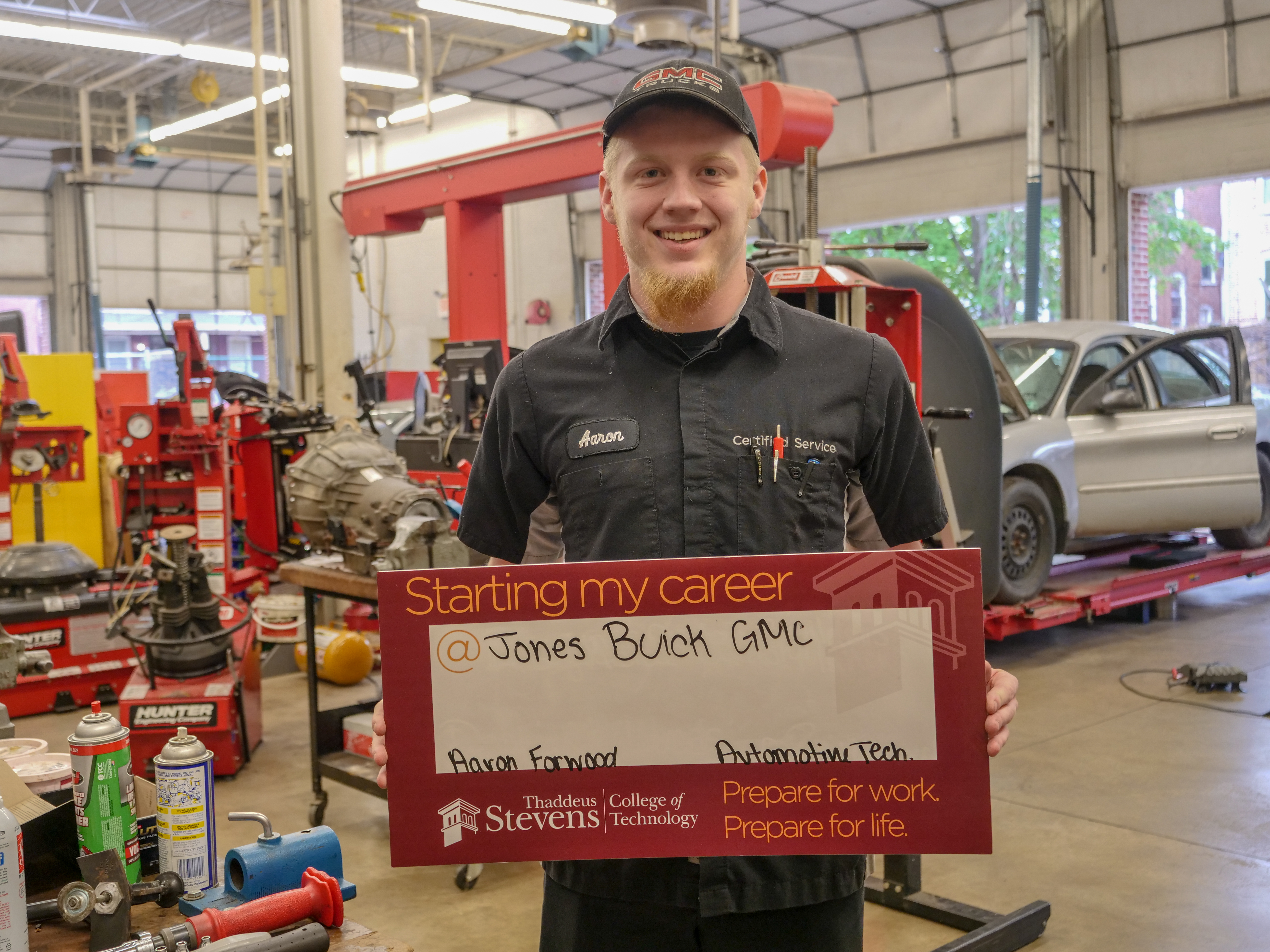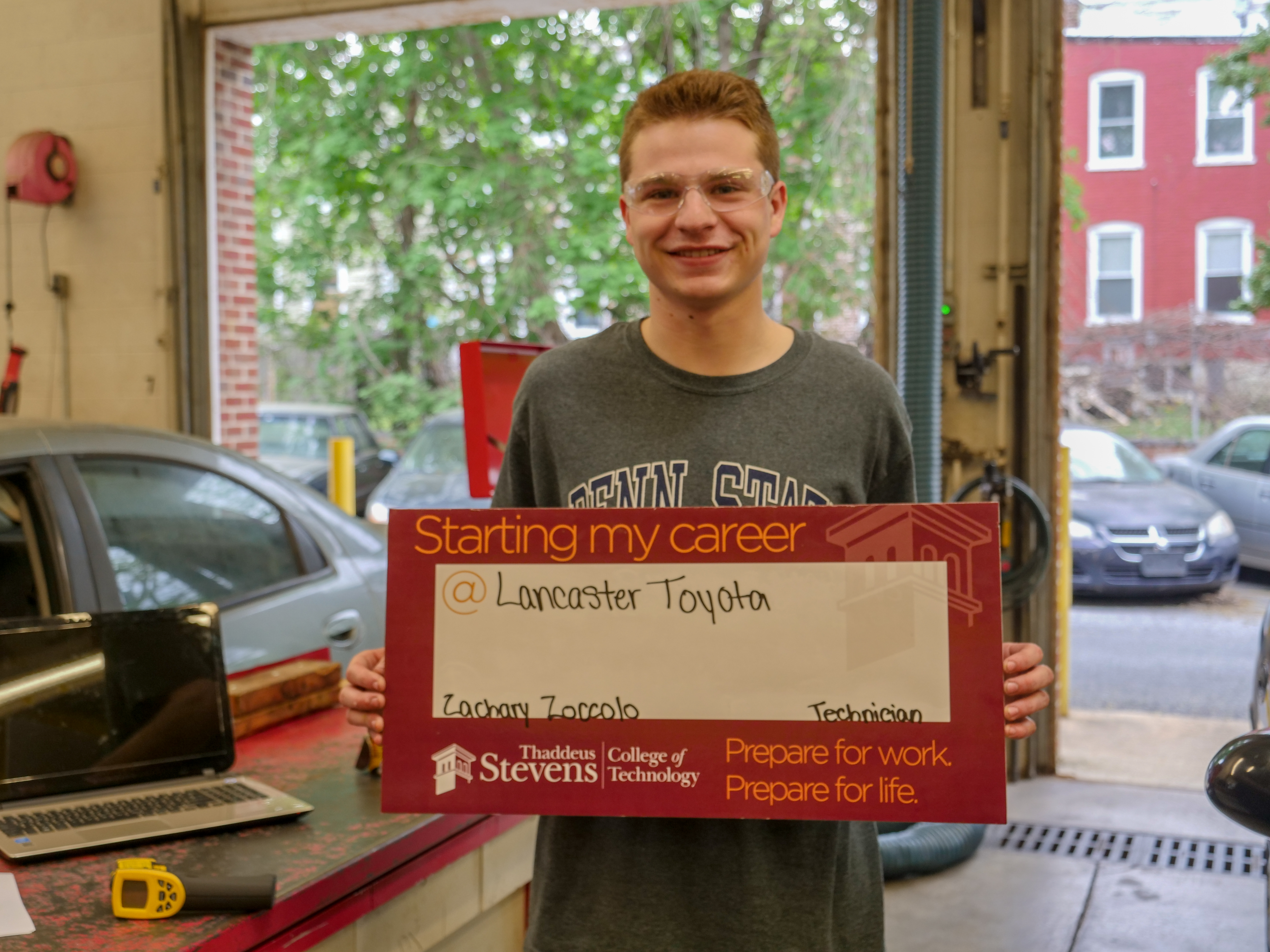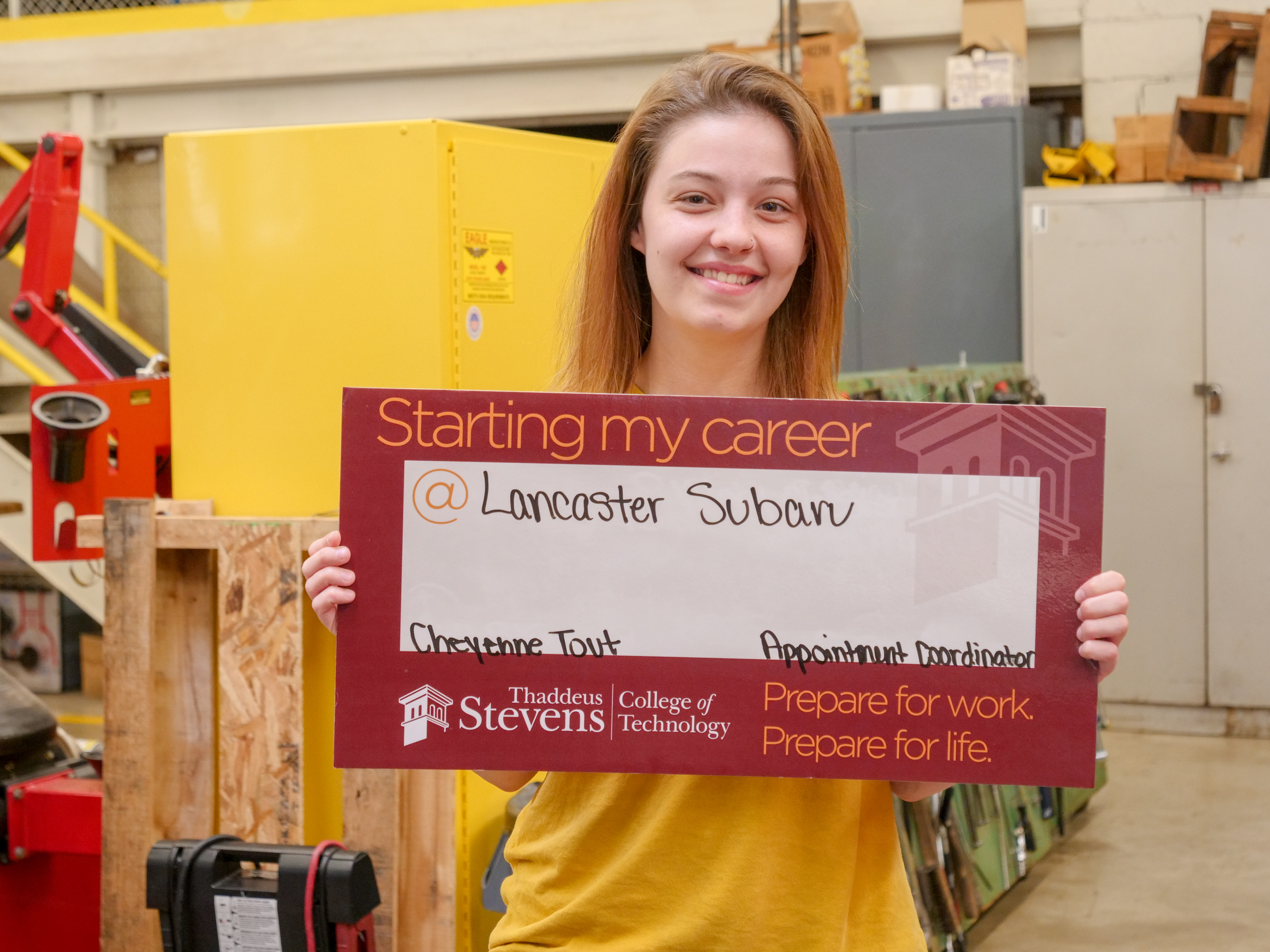 A strongly project-oriented major, cabinetmaking and wood technology students produce fine furniture and cabinets, including the millwork and kitchen in a local residential house.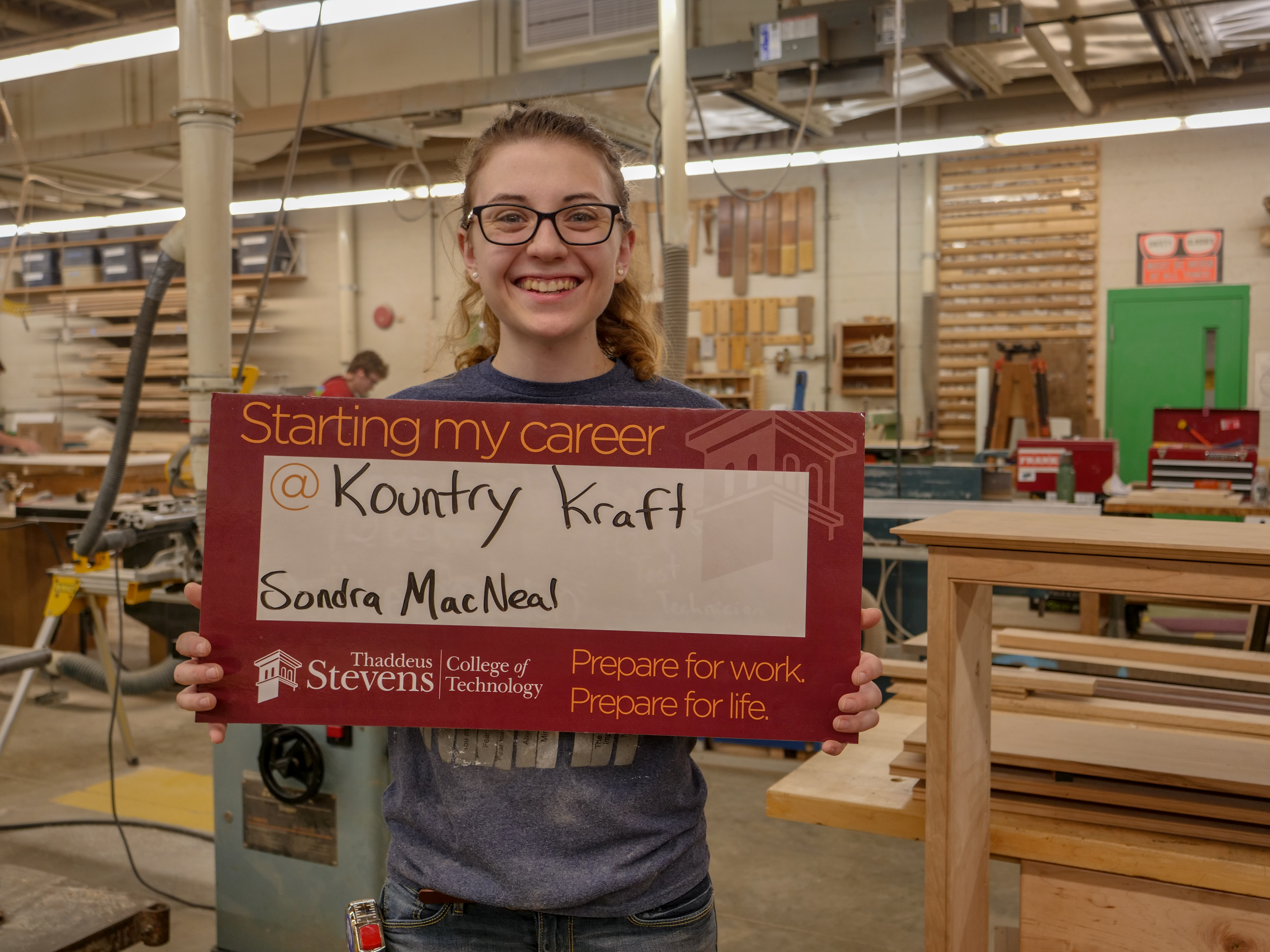 In training for residential and light commercial construction work, carpentry technology students use up-to-date equipment and the newest technology in the building industry.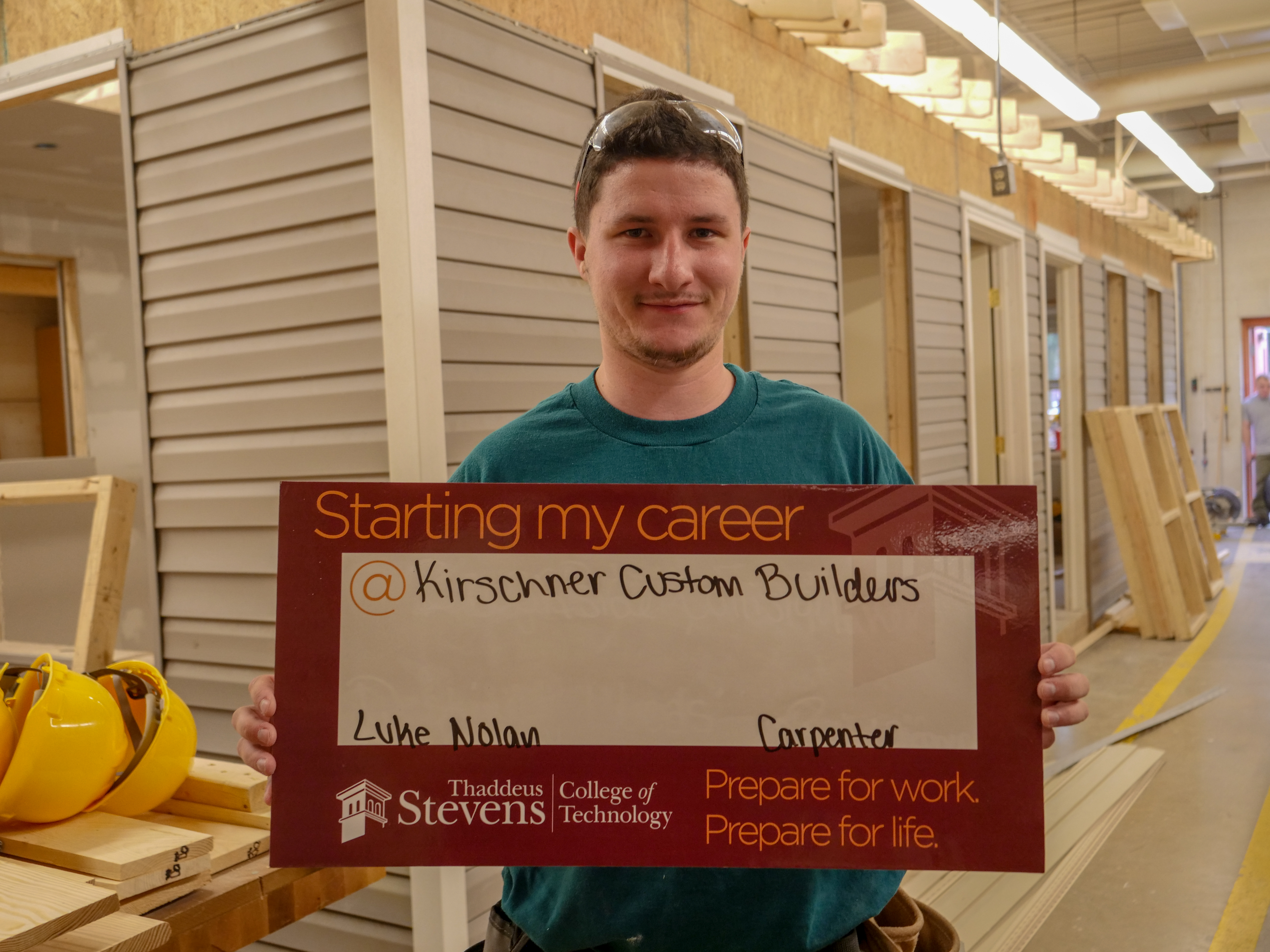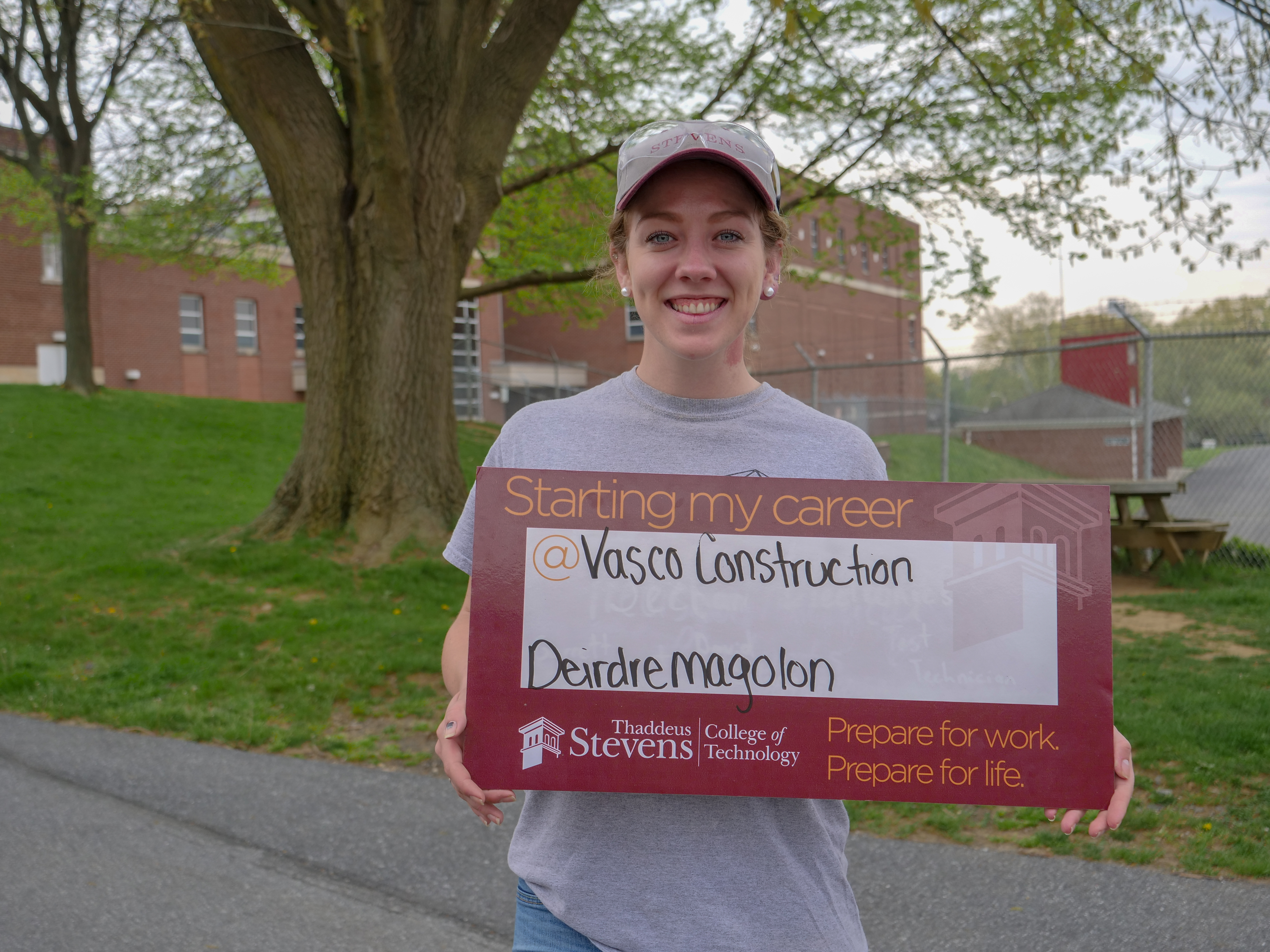 Accidents happen. Learn how to repair and refinish automobiles, straighten vehicle frames, appraise damage and manage a modern repair shop.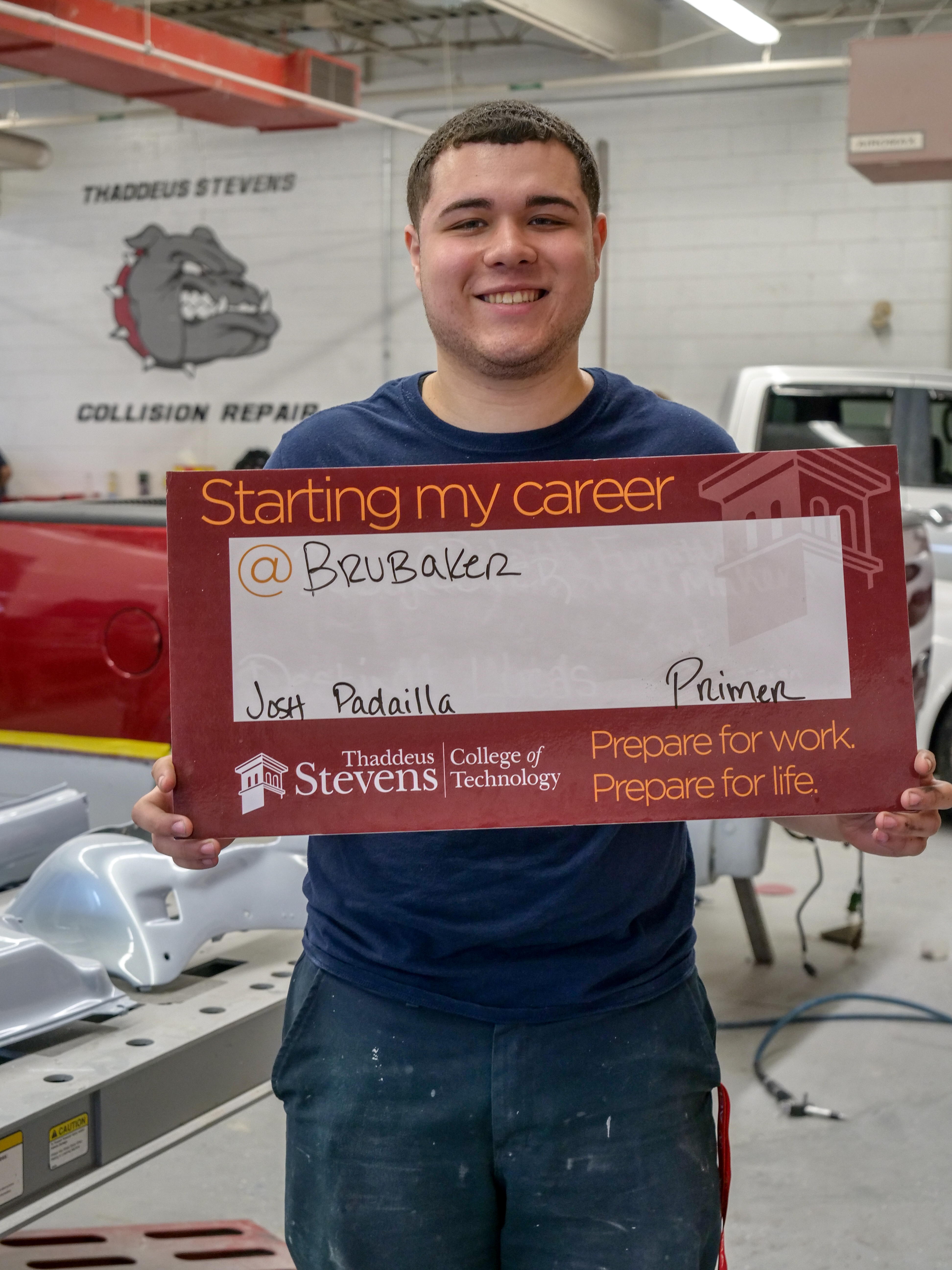 Machinists work at the heart of American manufacturing, making parts for the things we use every day. That's why opportunities are abundant and growing for skilled operators, mechanics, and engineers.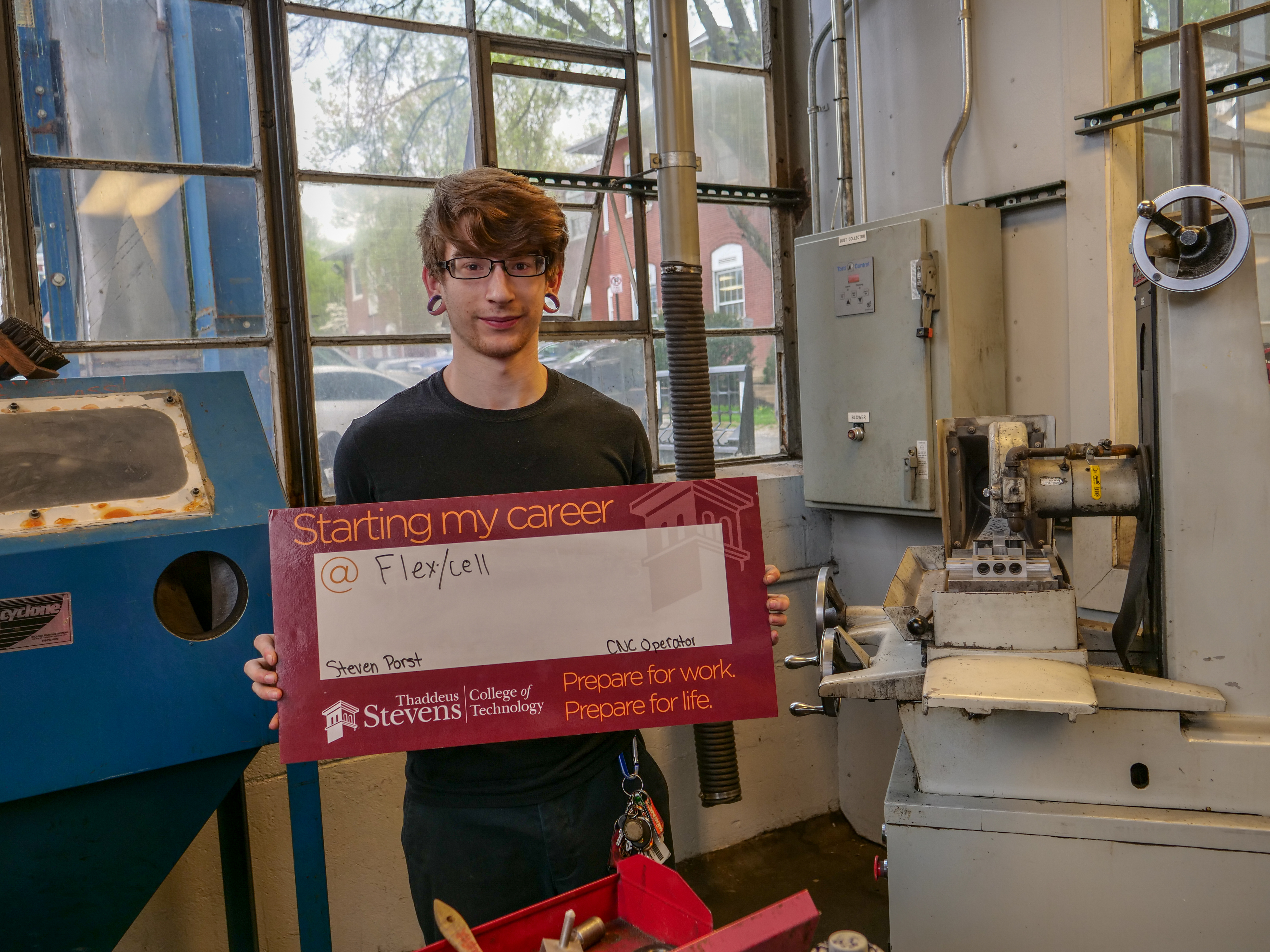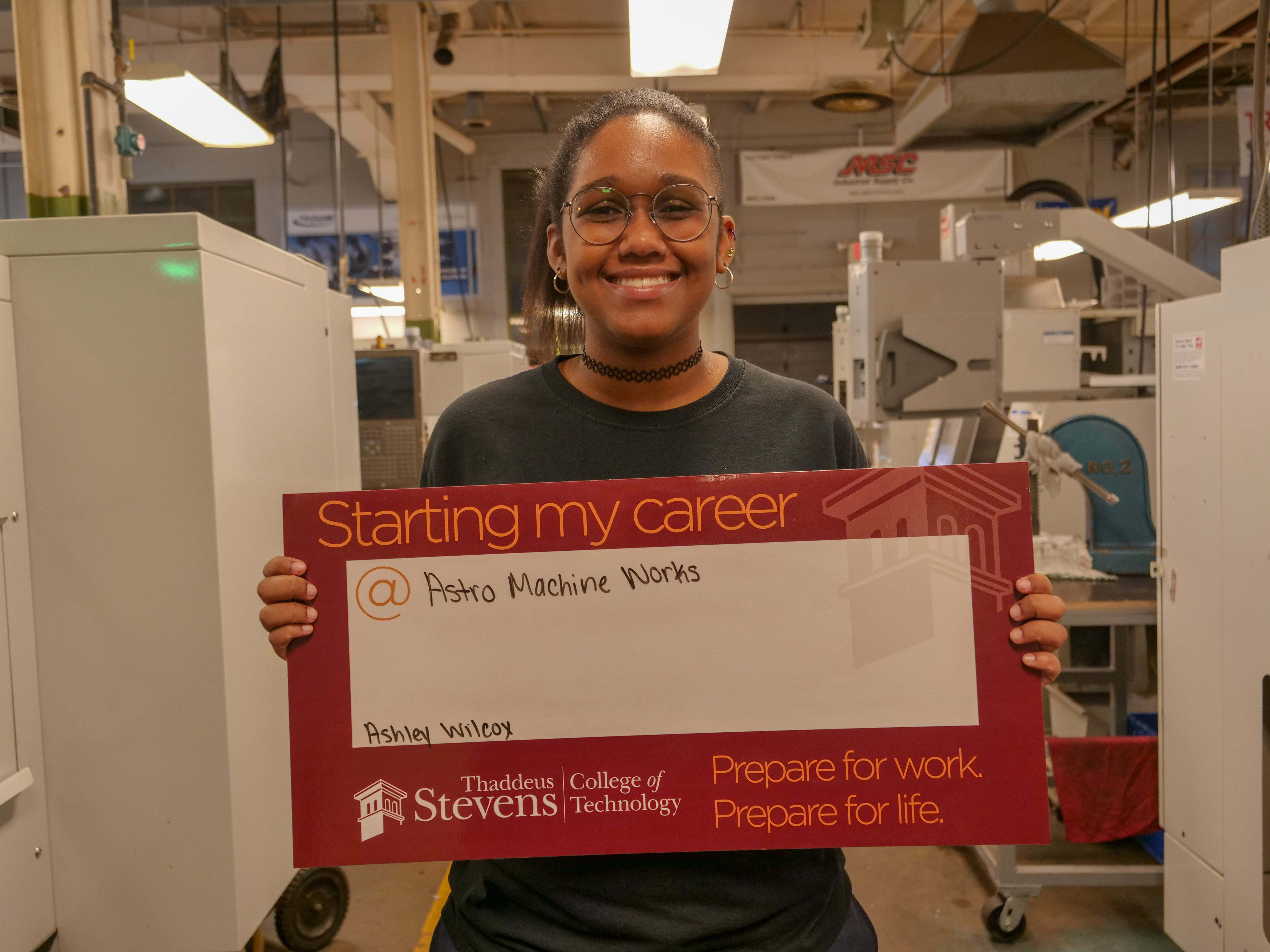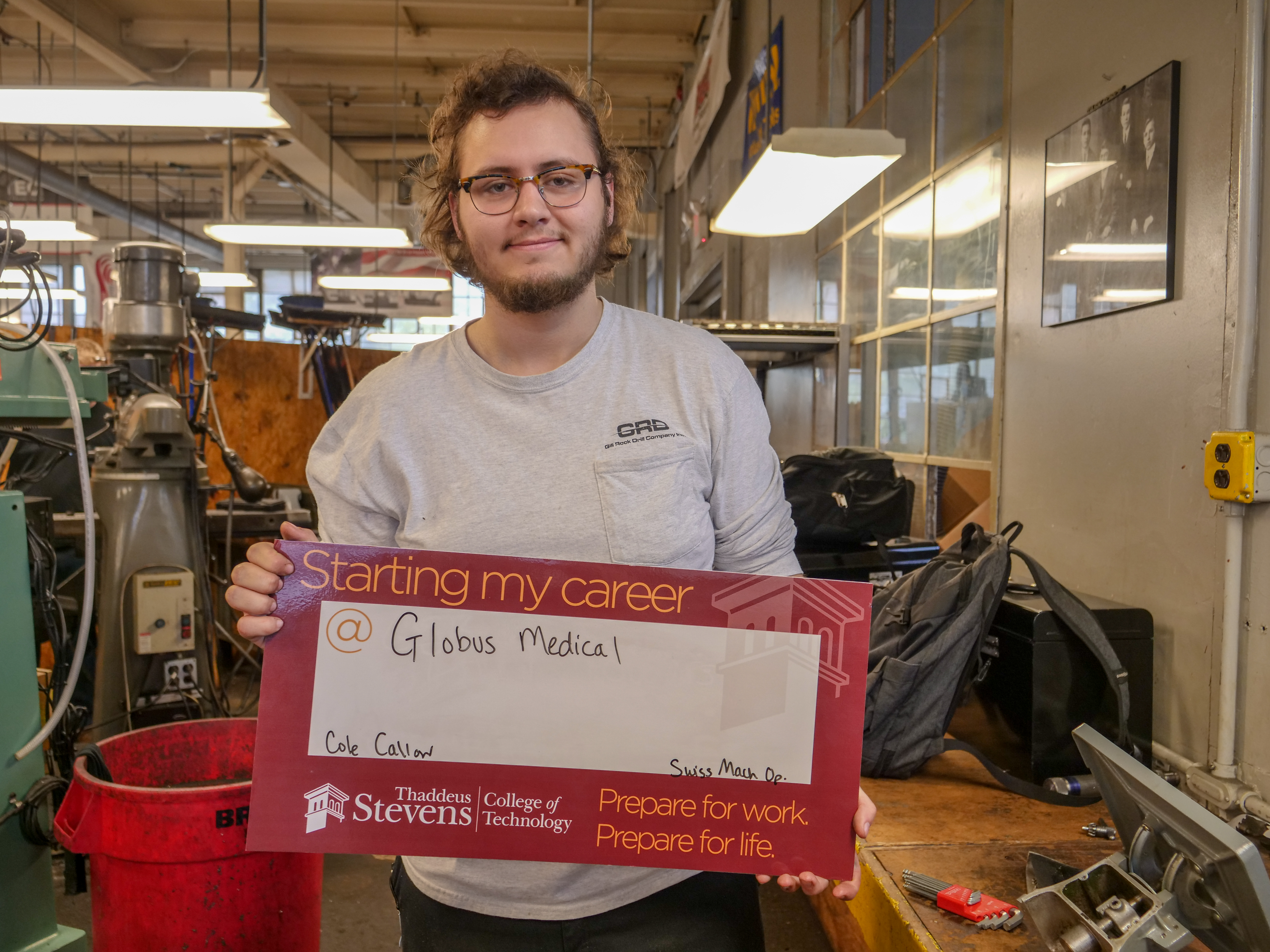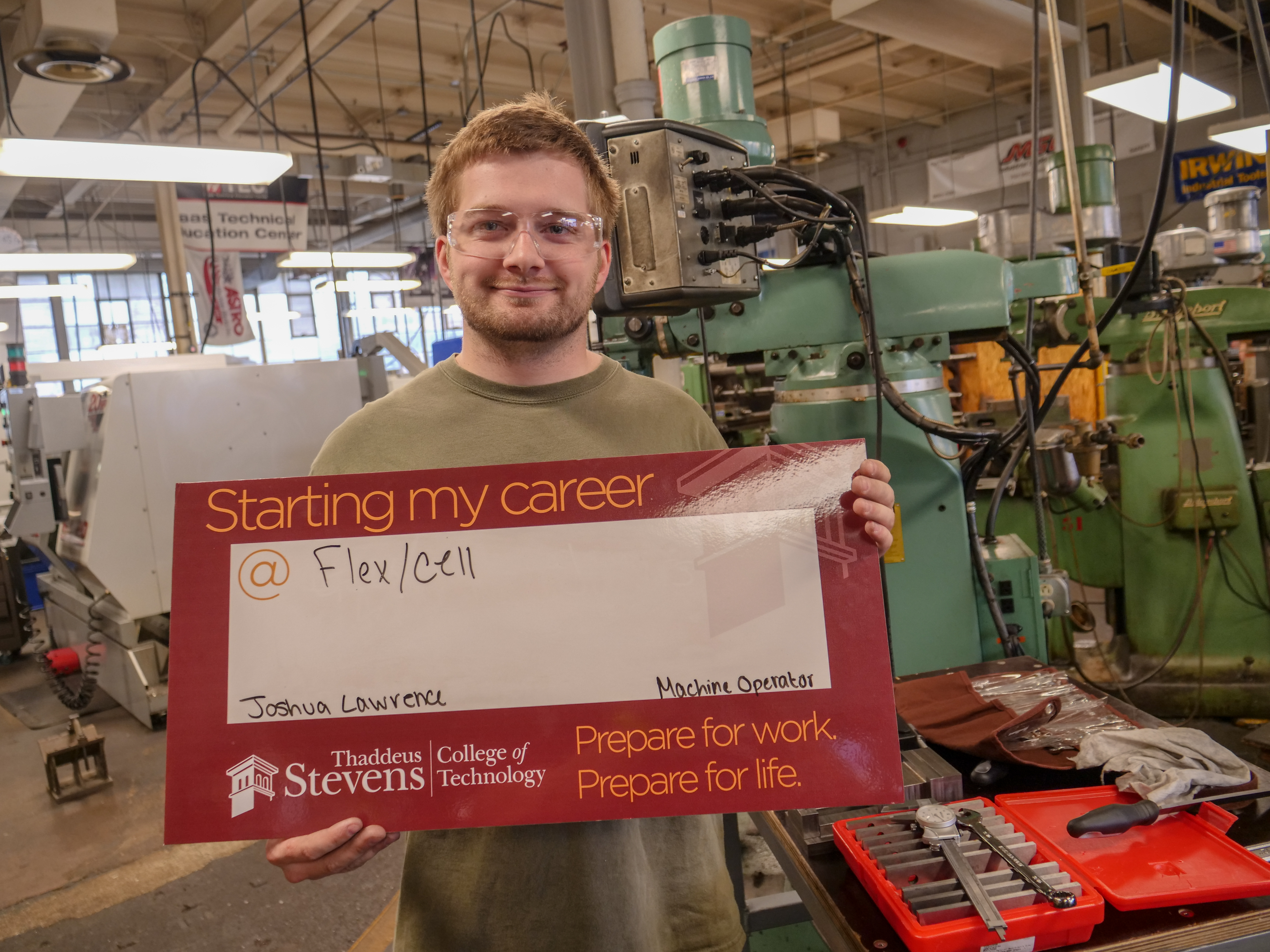 Work in the industry that powers our world. Applying basic electrical theory to all aspects of electrical technology, technicians can work in environments from residential to industrial.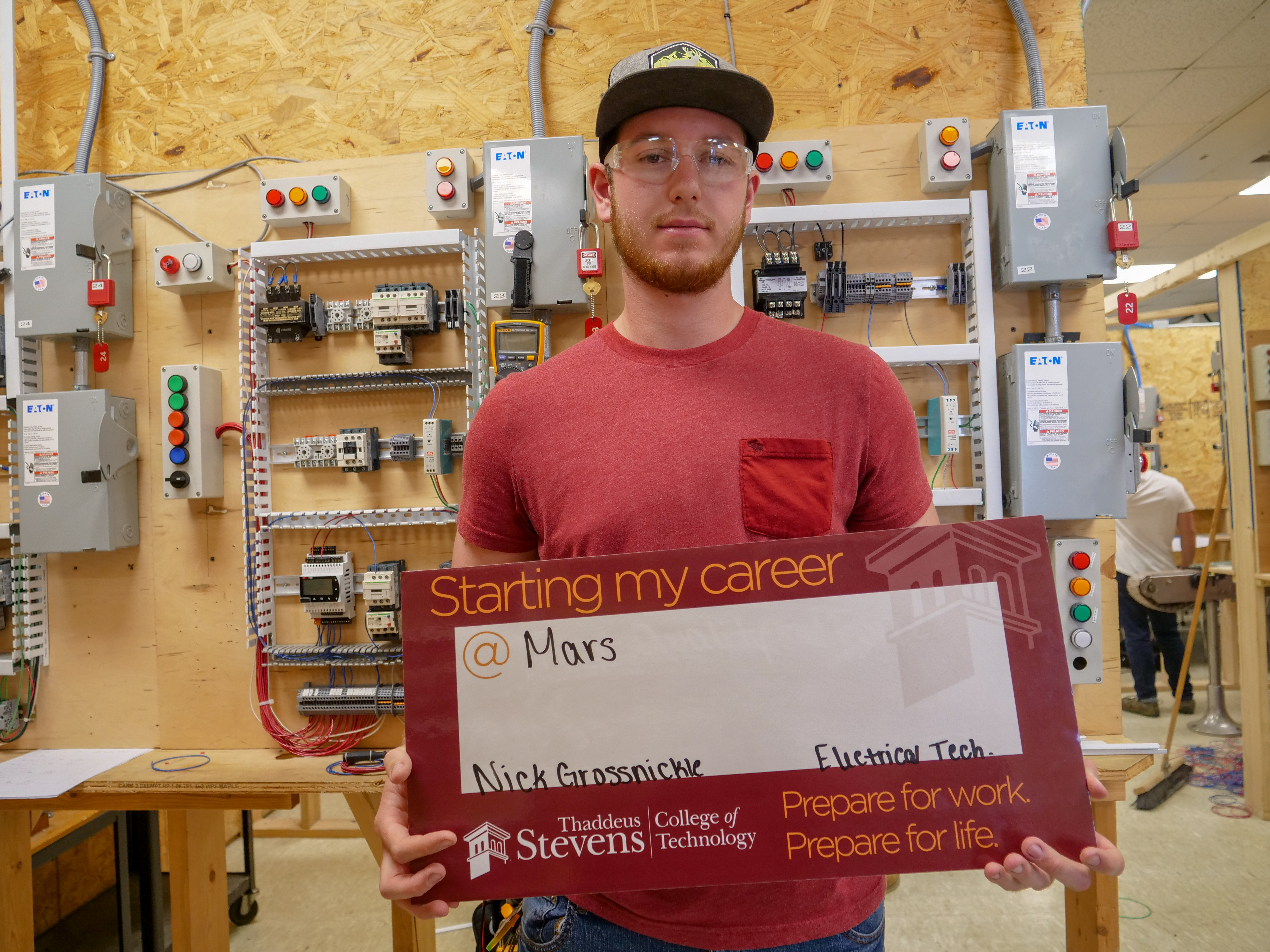 Work behind the scenes at a rock concert. Or accelerating atoms in a physics lab. Or programming robots in a state-of-the-art factory. Wherever you find electronic components, someone has to design, analyze, install and fix them.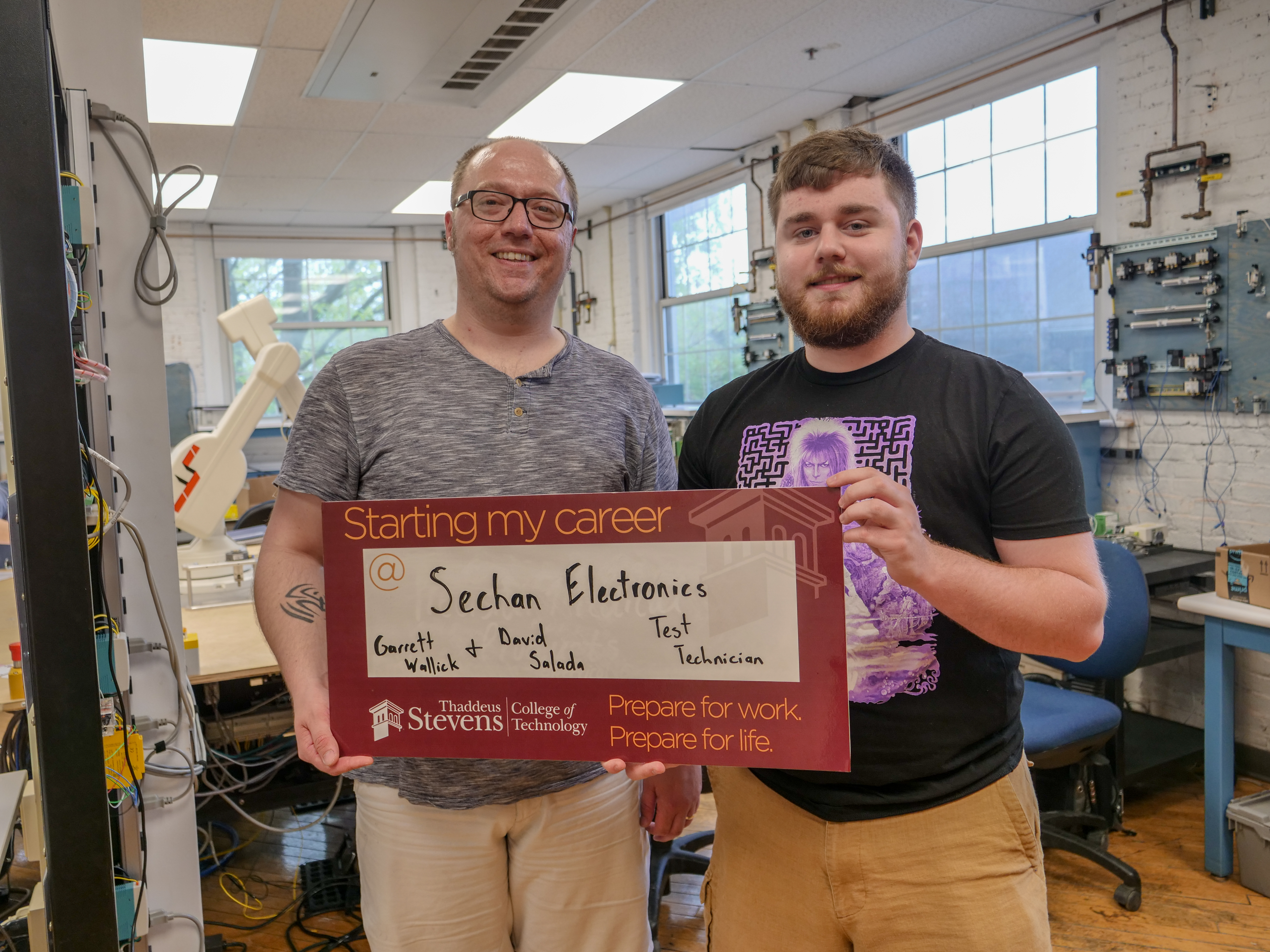 These multi-skilled technicians are some of the most sought-after in the manufacturing industry. Enjoy hands-on work with some of the most advanced technology in modern manufacturing.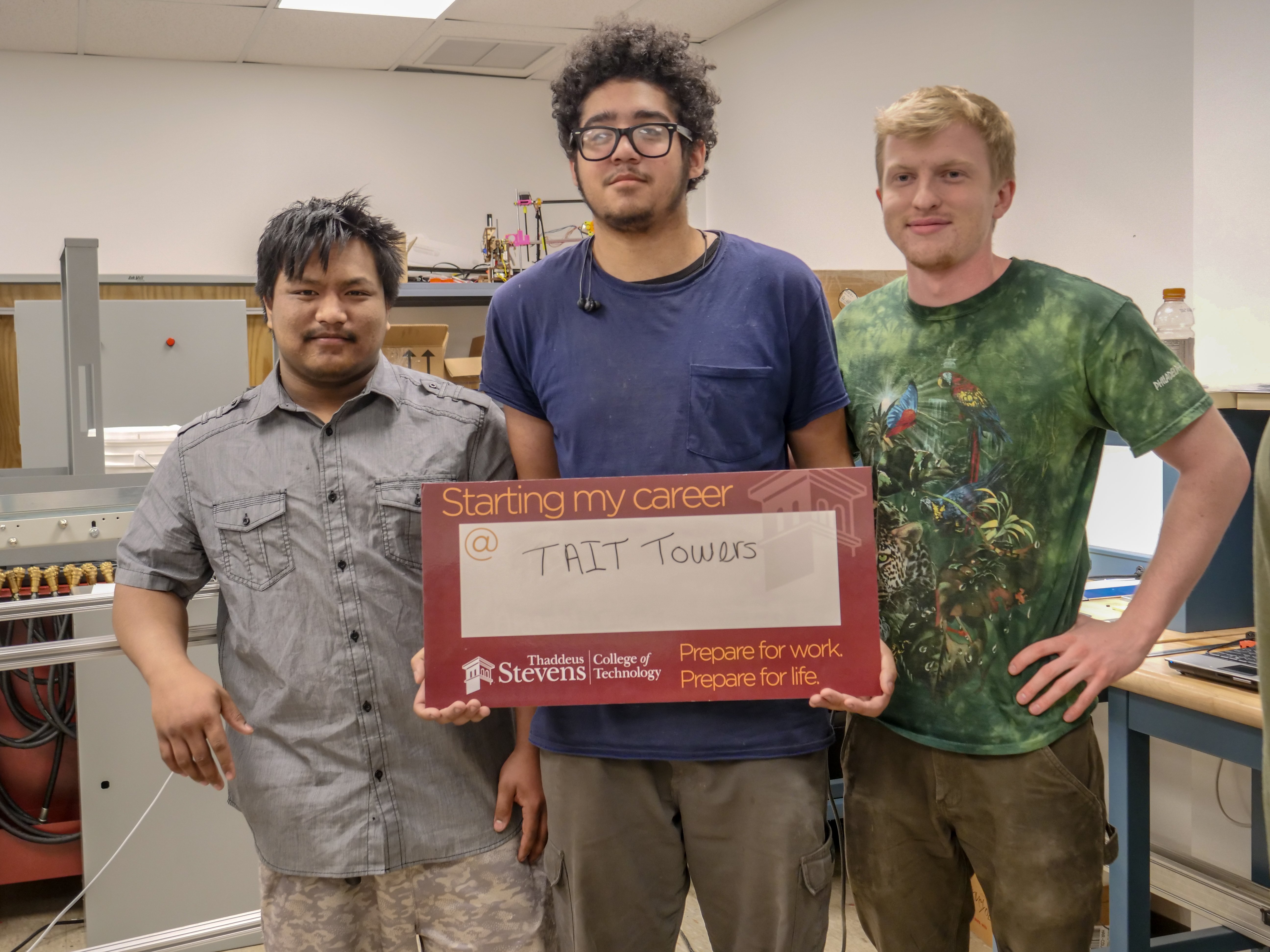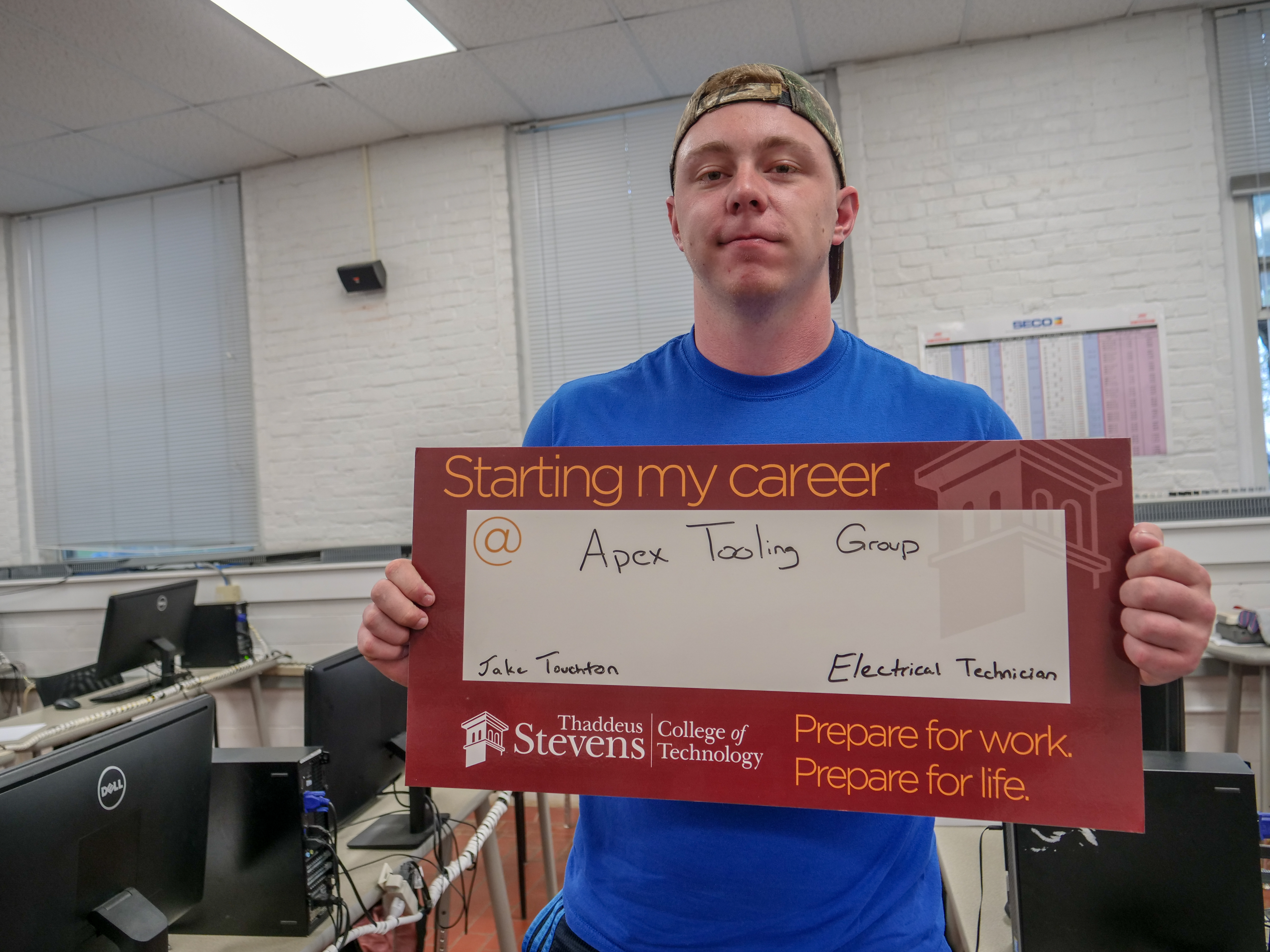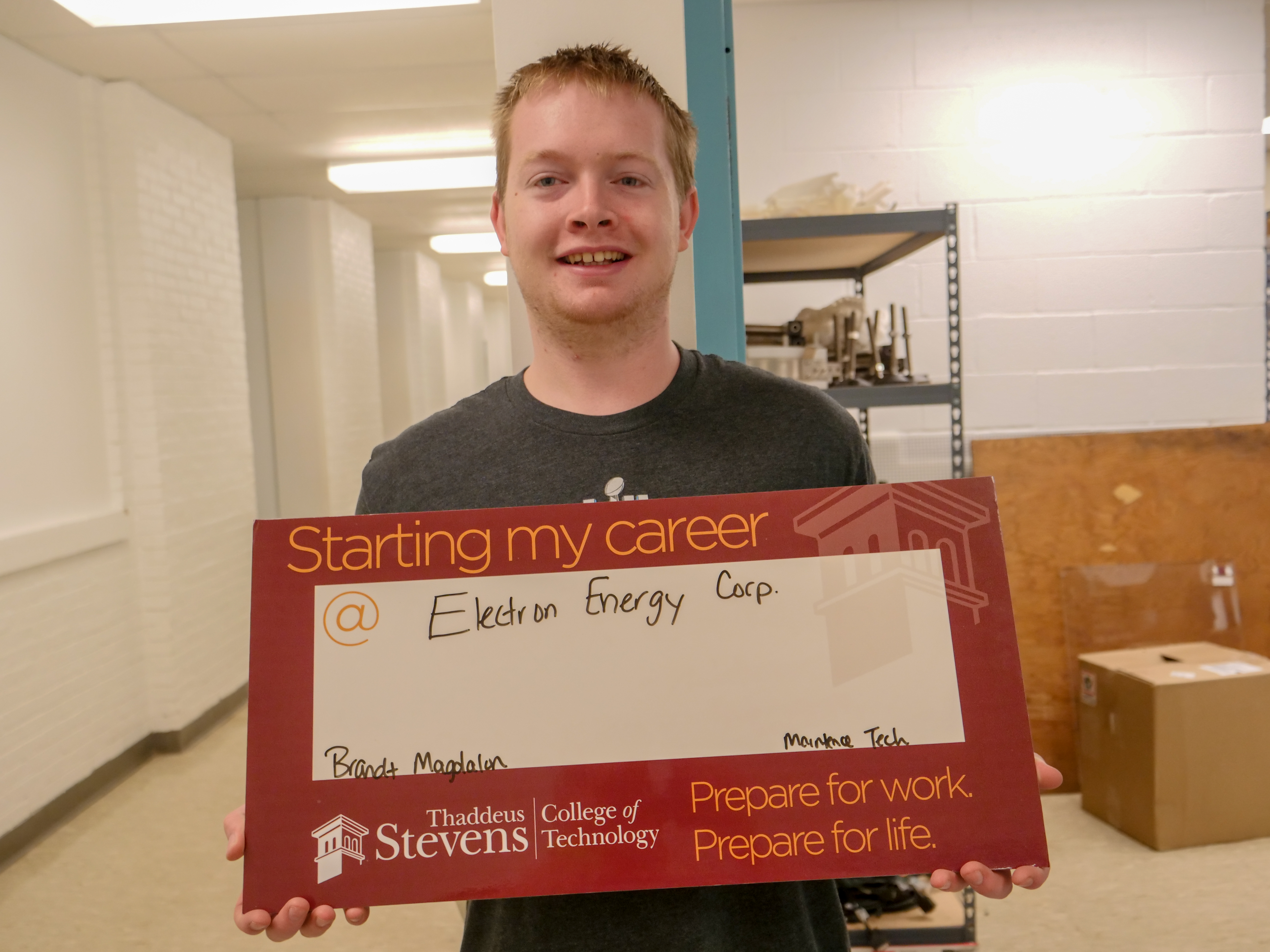 The work of graphic artists and printers plays an important role in our visual world. From websites to magazines to brochures to packaging, designers give artistic life to ideas and products.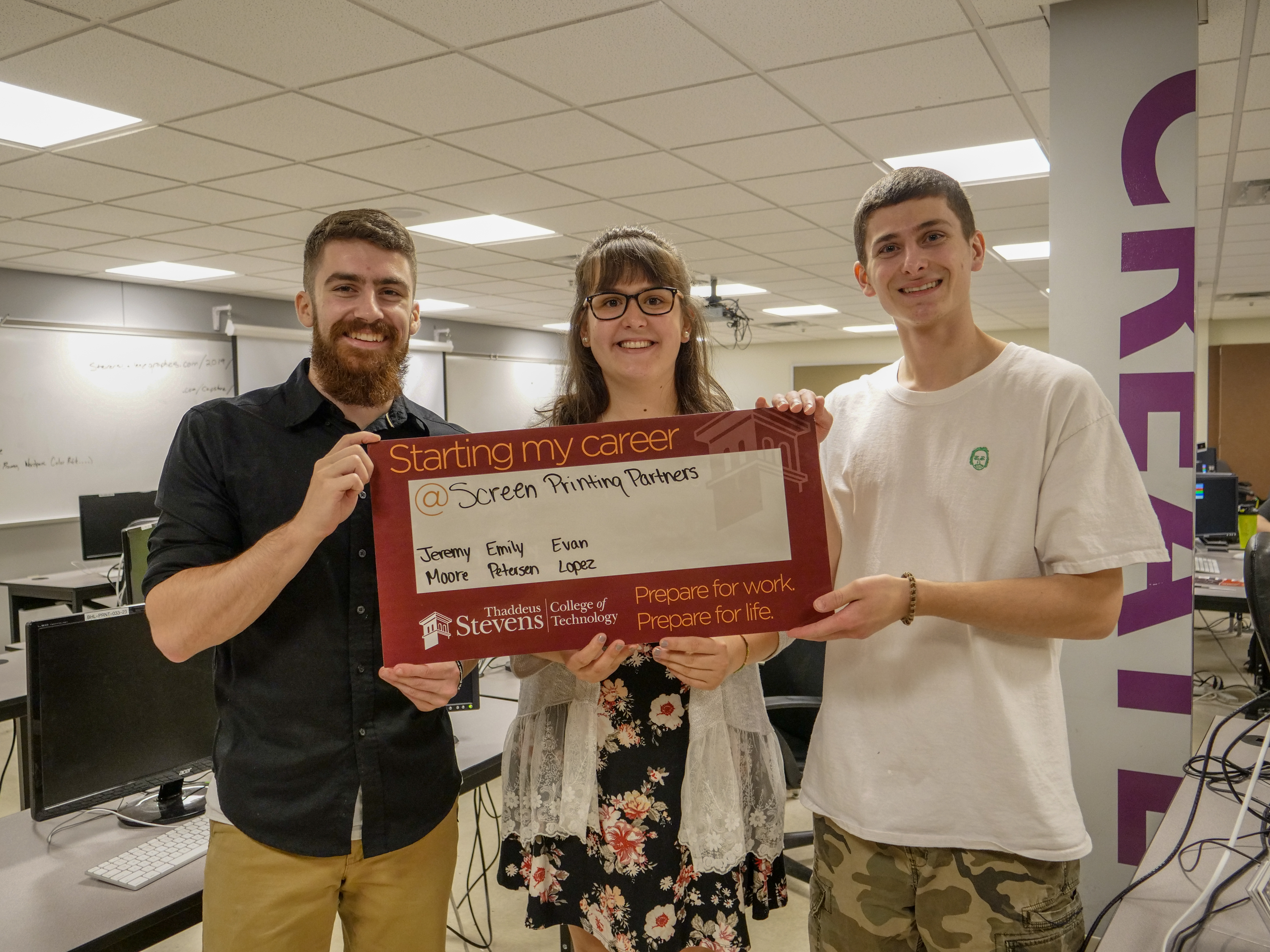 The fast-growing, highly technical HVAC-R industry needs technicians to design, retrofit, test and balance systems for maximum performance in almost every interior space.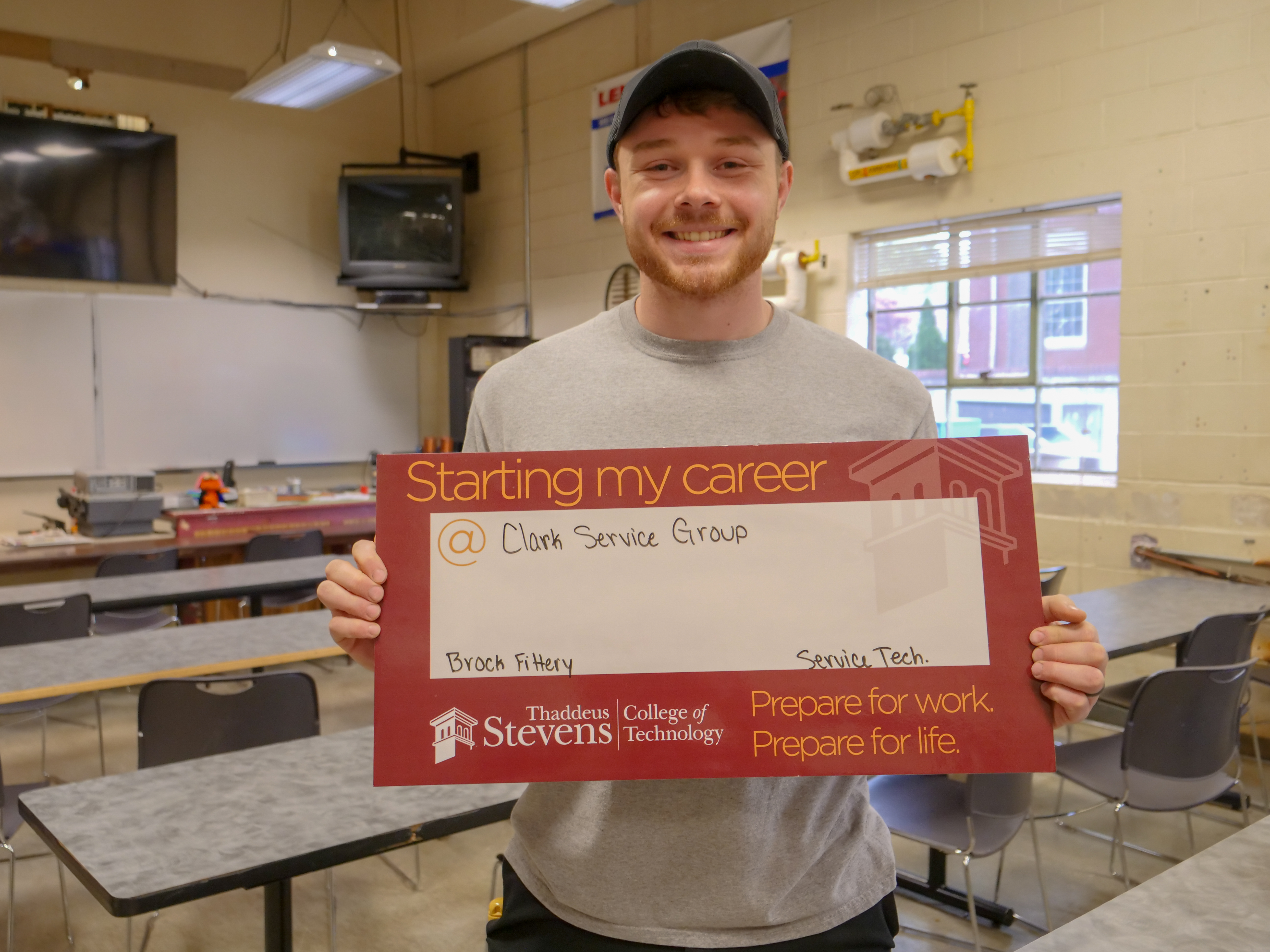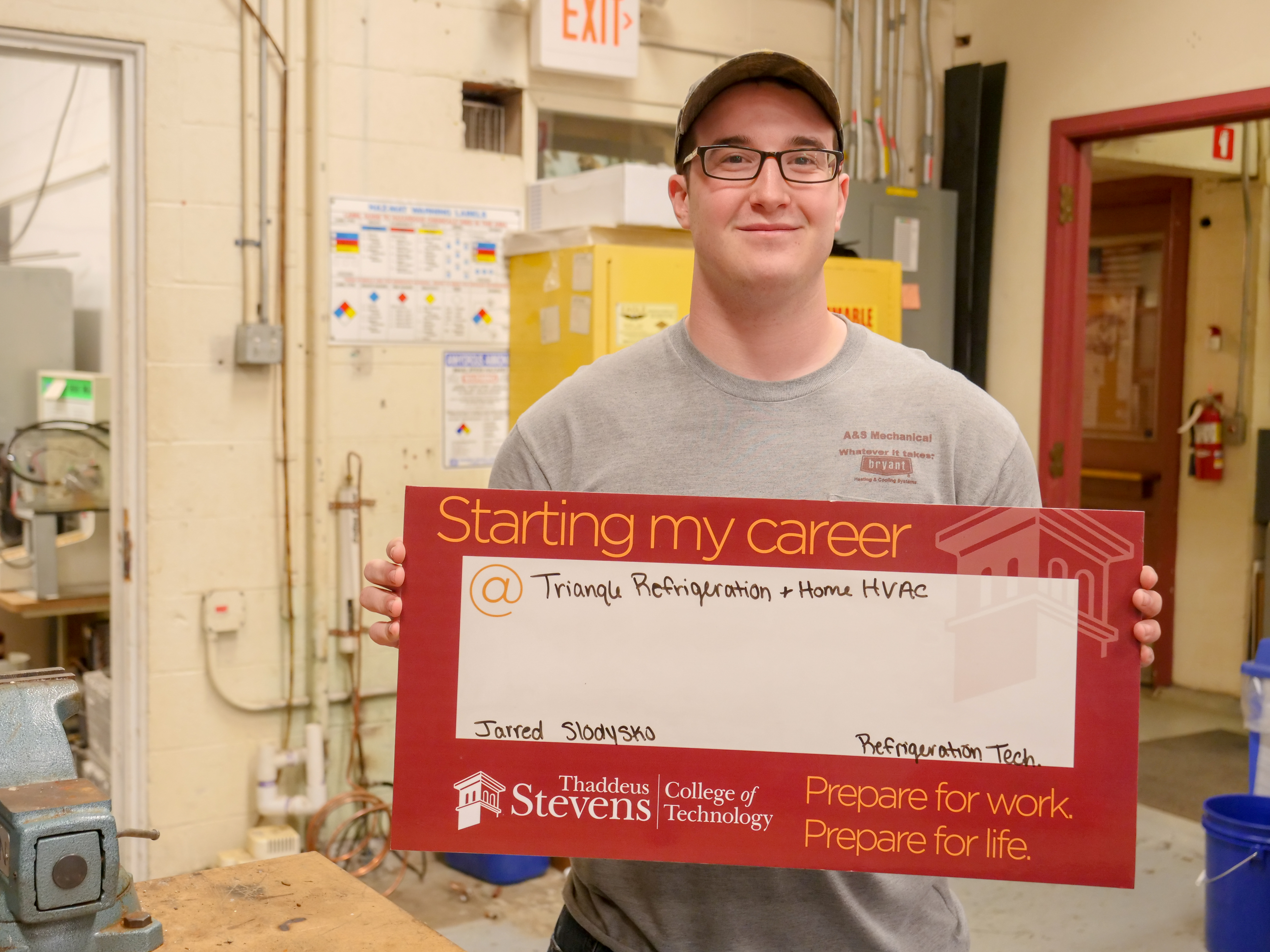 Develop specialized, advanced welding skills in a wide variety of applications from aerospace to bridge and shipbuilding to manufacturing. Welders are in great demand locally and nationwide.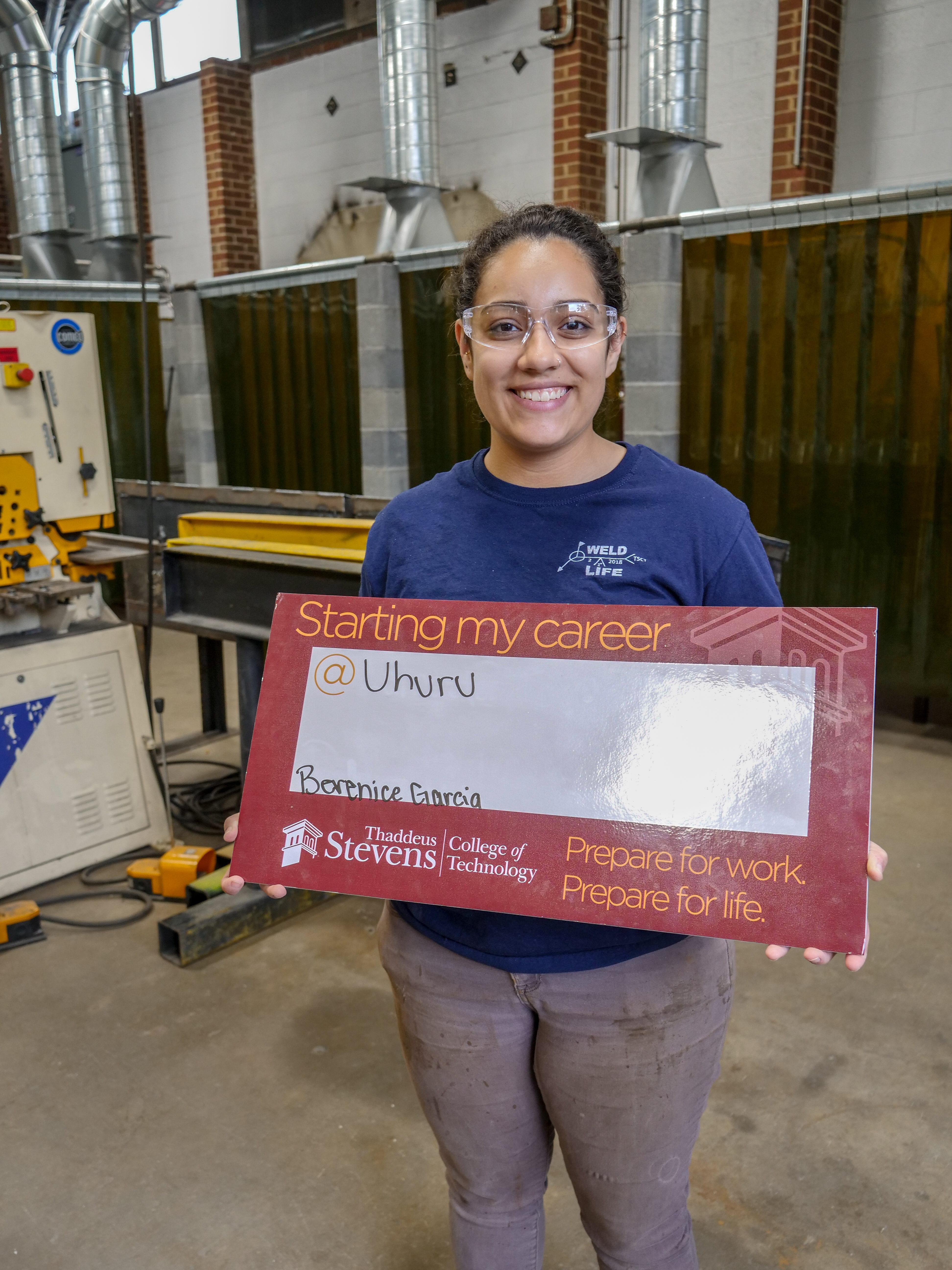 Congratulations to the Class of 2018! We can't wait to see where life takes them.
For more information, contact
For a list of programs that Thaddeus Stevens College of Technology offers, visit
StevensCollege.edu