Free Robotics Workshop Return This Summer to the Lancaster Science Factory
Media Contact:
Amanda Bakay
(717) 509-6363 X102

LANCASTER, PA – For the fourth year in a row, the Lancaster Science Factory and Thaddeus Stevens College of Technology are collaborating to feature robotics workshops with Baxter, a state-of-the-art, human-like educational robot, various weekdays starting June 25th through August 3rd.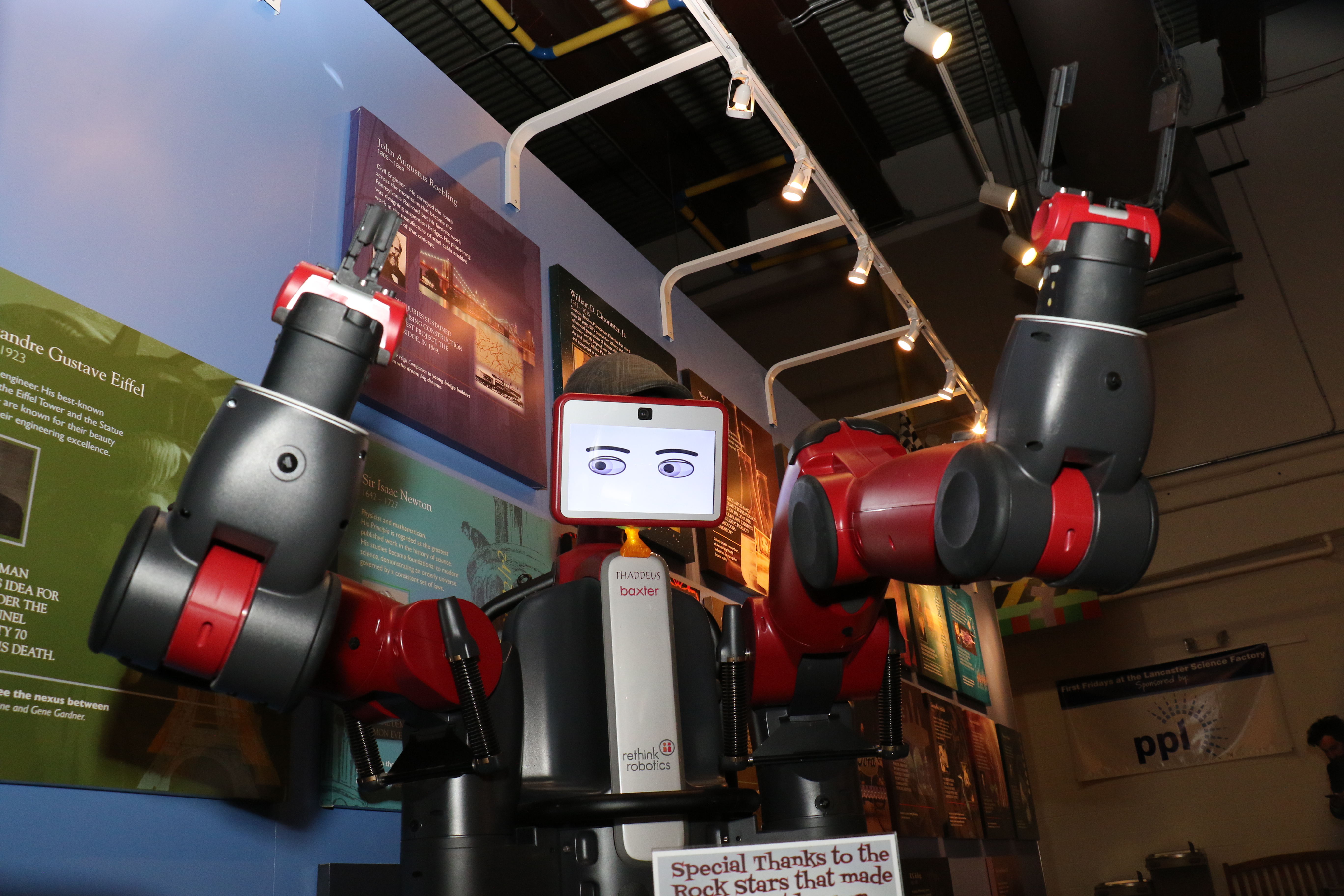 Baxter is on loan to the Science Factory as part of the Stevens' STEM-in-GEAR program, which works to emphasize the importance of technical education and interest youth in Science, Technology, Engineering, and Mathematics. Baxter, one of two robots currently owned by the college, will demonstrate processes similar to those used in industry. Four workshops will be held per day at the Science Cafe and up to 15 kids from grades K-8 may participate in each.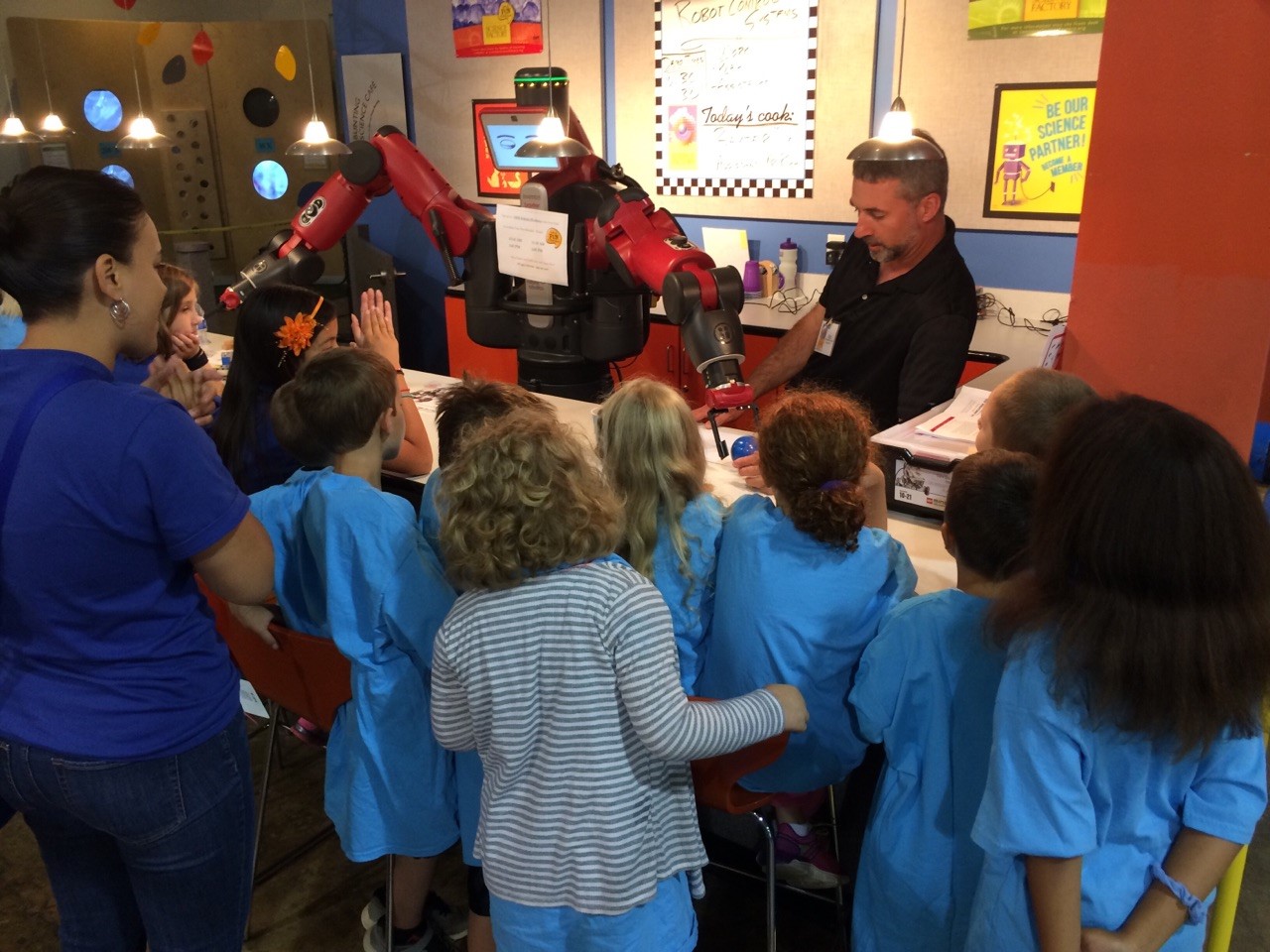 Rich Nolt, a Manheim Township High School technology education and engineering teacher and the workshop's instructor, said the demonstrations "(gives the) kids a chance to understand systems, the inputs and outputs of a system, and how it can be controlled and manipulated to do something useful that they want it to do."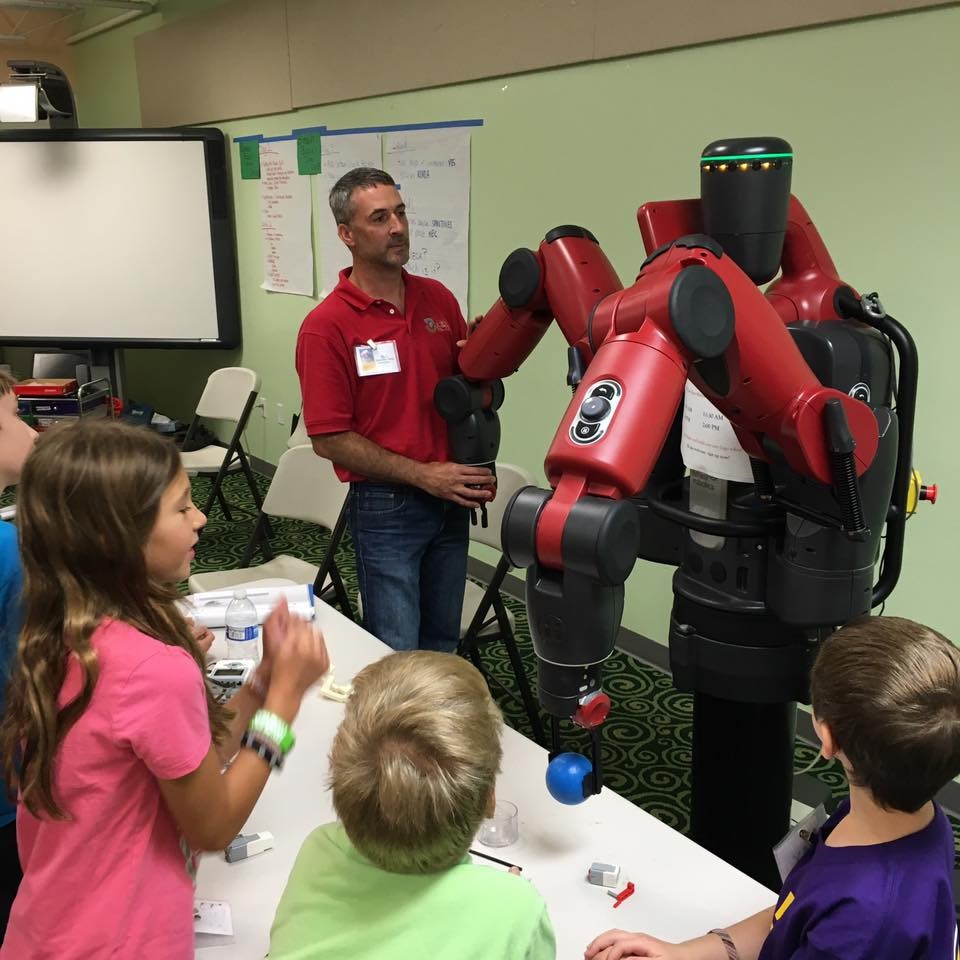 Additionally, an Edison Robot activity space will allow participants to a have hands-on robotic experience. Edison educational robots are an innovation from Microbic, an Australian company whose vision is to share electronics, robotics, and programming with as many people as possible. Their technology is designed to provide users with an opportunity to experiment and innovate while challenging their knowledge all without the need for expensive tools.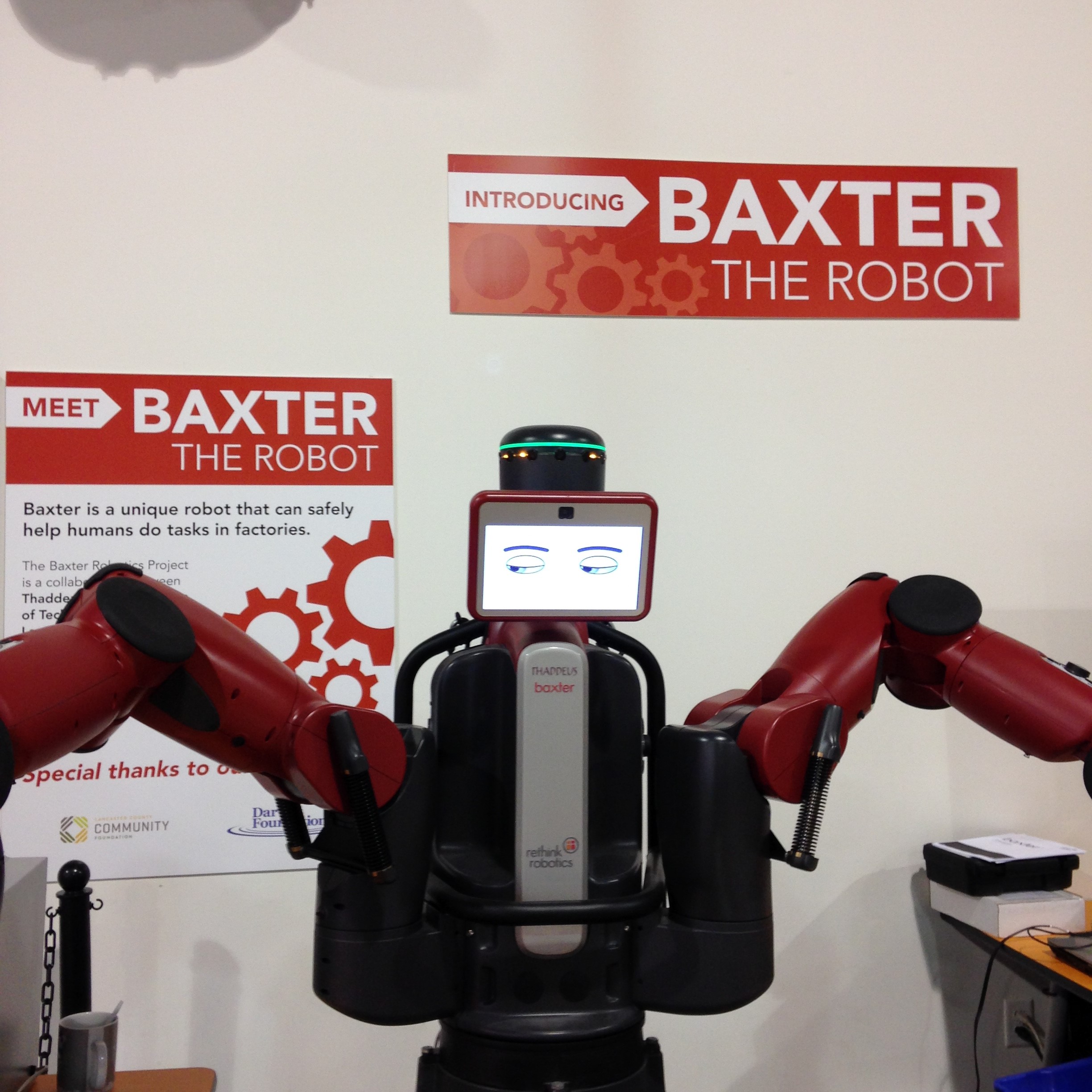 Robotics workshops will be held at the Lancaster Science Factory on select weekdays starting June 25th through August 3rd.
Workshops are free with paid admission or membership.
Visitors are encouraged to check www.LancasterScienceFactory.org or call 717-509-6363 to confirm workshop dates and times prior to their arrival.
About the Lancaster Science Factory
The Lancaster Science Factory is a non-profit science and technology center located at 454 New Holland Avenue, Lancaster, PA. The mission of the Lancaster Science Factory is to create an environment of learning which helps children develop curiosity, think creatively and build self-confidence as they learn the principles of science and the application of science in engineering and technology. 2018 marks the ten-year anniversary of the Lancaster Science Factory. For general information and admission prices, please call 717.509.6363 or visit www.lancastersciencefactory.org
About Thaddeus Stevens College of Technology
Thaddeus Stevens College of Technology is consistently ranked as Pennsylvania's top technical college and awards associate degrees in high-demand, skilled occupations. At 96 percent, the placement rate for Thaddeus Stevens graduates is among the highest in the United States. A full listing of programs is available at www.StevensCollege.edu.