Packaging Automation Gets a New Life
Automation Direct is working with Thaddeus Steven College to upgrade a typical industry packaging machine that was donated by York Imperial from an older Direct Logic 205 PLC rack-based system, with a DL240 processor, to use a Do-more H2 processor.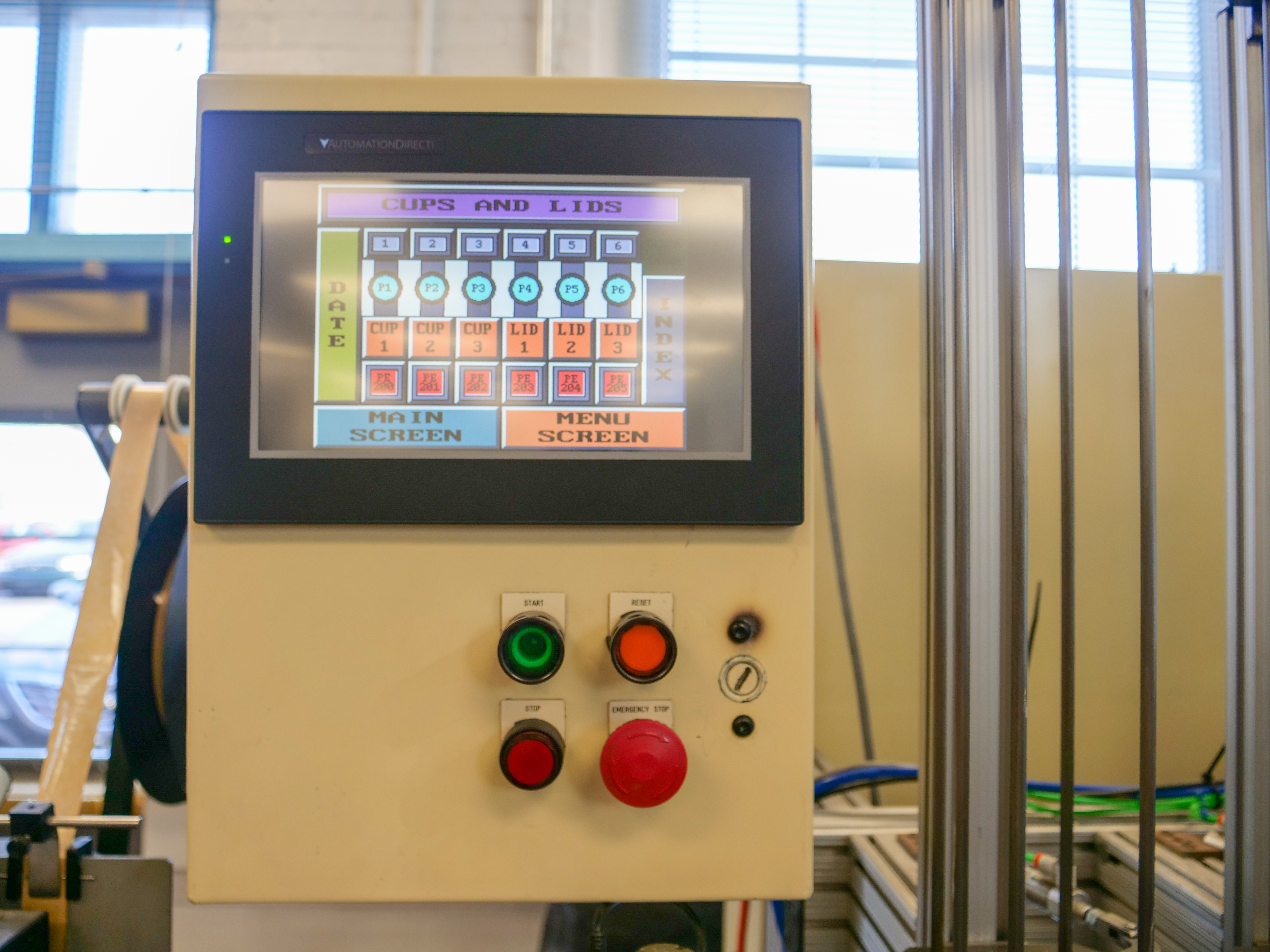 The DL205 rack and all their existing PLC I/O modules will still work, and they are using the Do-more ladder logic conversion routine to convert their PLC code. The new Do-more CPU will breathe new life into the much older packaging equipment - and allow the students to learn modern PLC development techniques with the Do-more Designer Software.
Their old EZ-Touch HMI is also being upgraded to a C-more EA9 10" widescreen HMI. The older HMI program (EZ-touch) will also convert directly to run on the C-more HMI.
Automation Direct was pleased to be able to help with the upgrade process. "That's the beauty of the Do-more H2 CPU - it leverages the existing PLC hardware investment, while allowing an upgrade to state of the art PLC programming tools." explains Chip McDaniel, Educational Specialist at Automation Direct.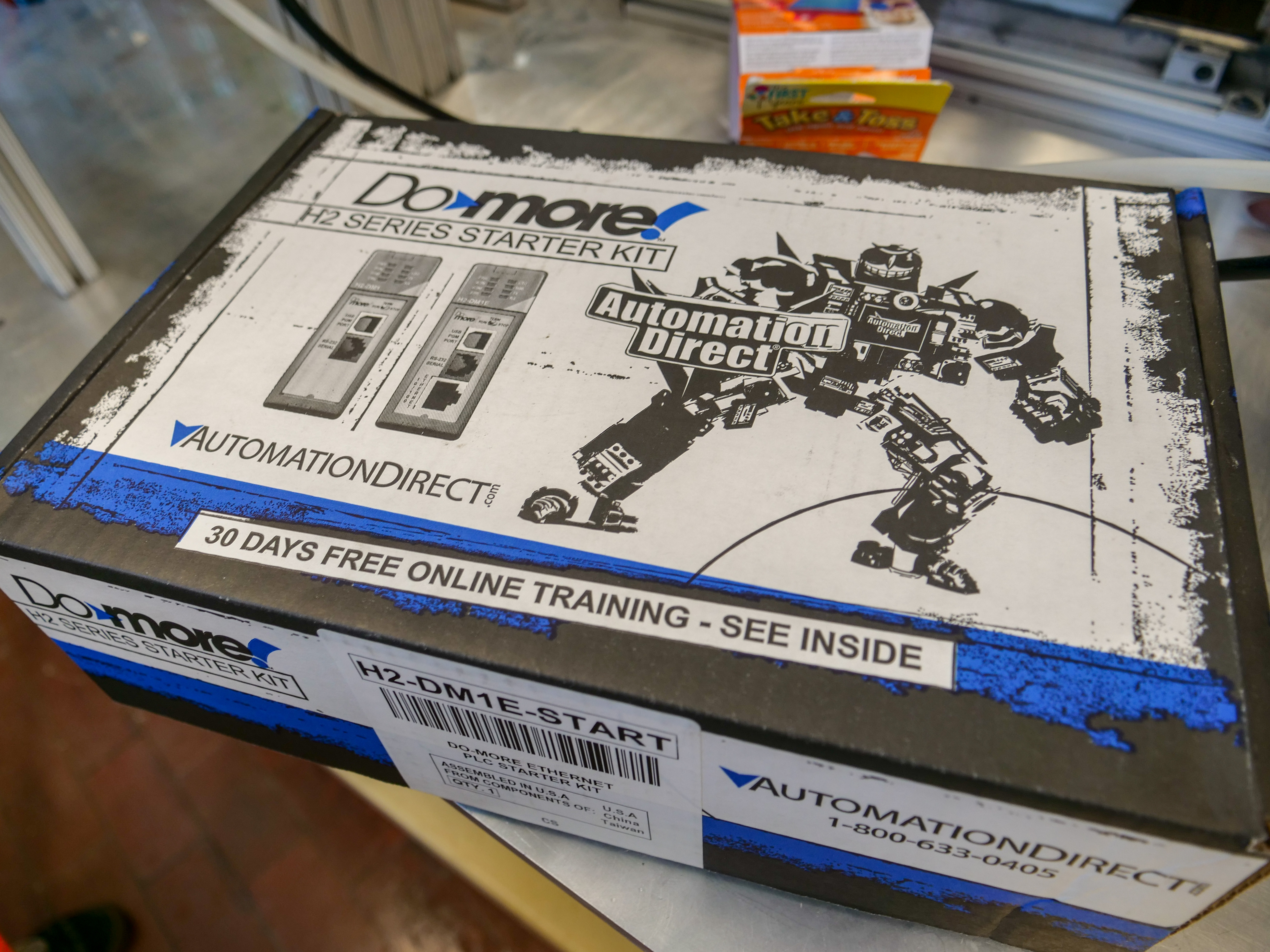 "The FREE Do-more designer software even includes a built-in simulator, which is great for education. Our students have the option to load the software on their own laptops, and develop their ladder programs even when away from the lab" added Don Dagen, Electro-Mechanical Technology Instructor at Thaddeus Stevens College of Technology
Thaddeus Stevens College of Technology is consistently ranked as Pennsylvania's top technical college and awards associate degrees in 22 high-demand, skilled occupations. A full listing of programs is available at www.StevensCollege.edu.
For more information, contact