Stevens Spotlight: Justin Klunk MFWT '18
Since freshman year in high school, Justin Klunk knew he wanted to have a career in welding. Today Justin is studying Metals Fabrication & Welding Technology while being employed with GSM Industrial as a welder. Recently, Justin obtained the American Future Farmers of America's Degree.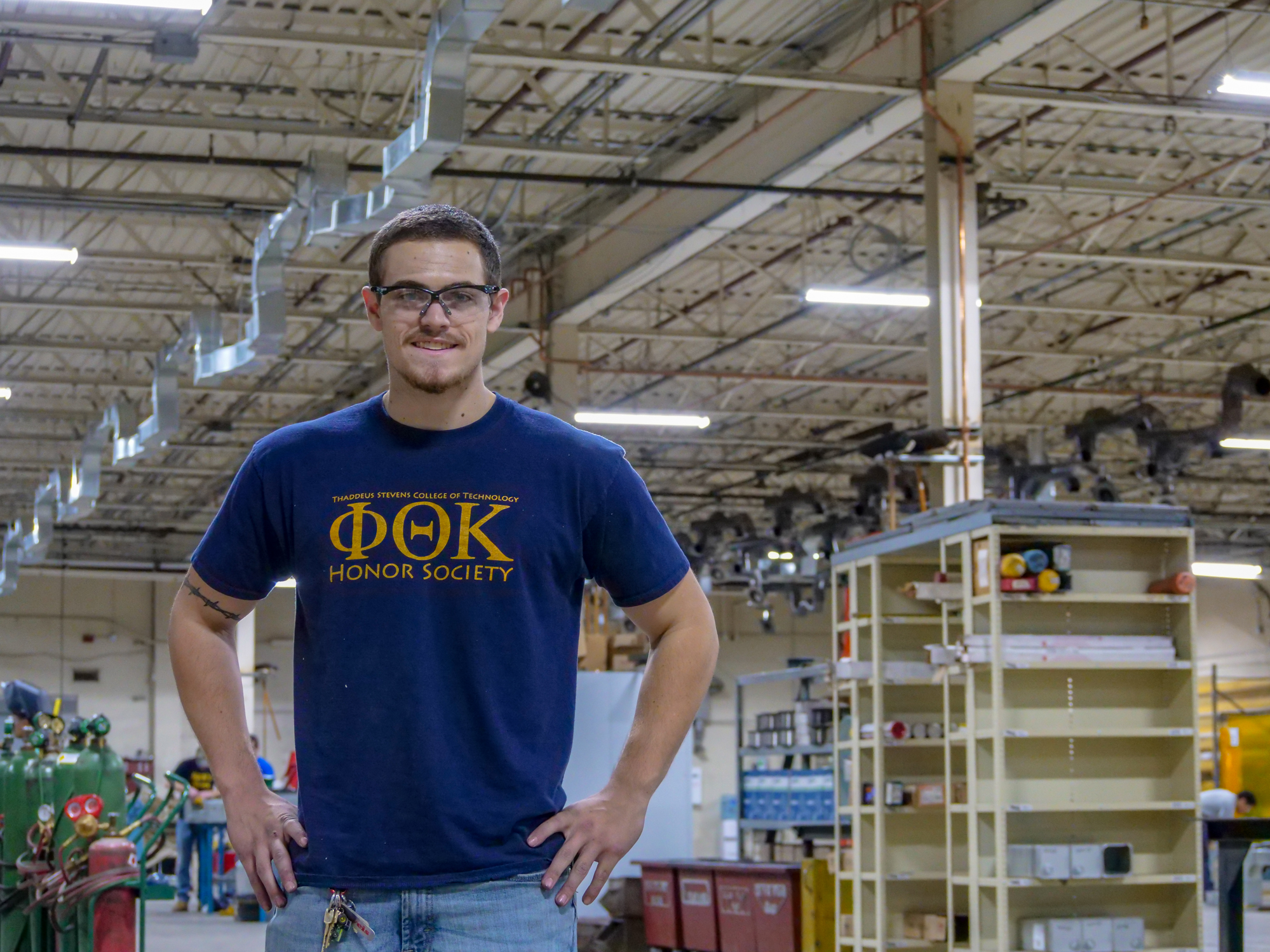 Originally from Oxford, Pa., Justin knew immediately he wanted to attend Thaddeus Stevens College of Technology. After having attended the Fall Open House, interacting with the instructors and touring the Shop & Campus, he knew this is where he would gain the skills he wanted and needed to succeed.
"Attending Stevens would allow me to fine tune my welding skills as well as gain more metal working skills," he says.
Of his two years at Thaddeus Stevens, he says the most memorable experience took place in the Metals Fabrication & Welding shop.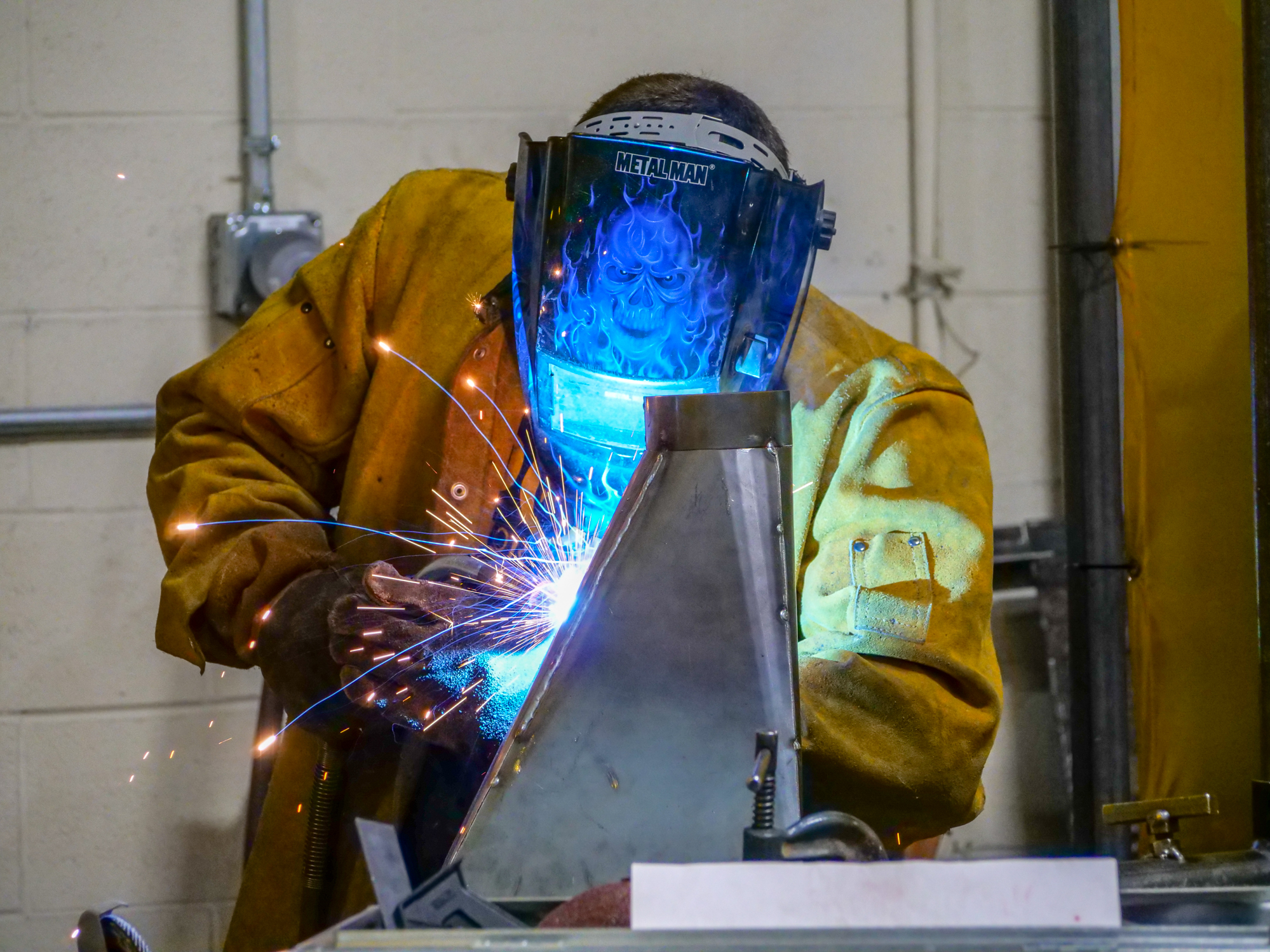 "My most memorable experience at Thaddeus Stevens College of Technology is making new friends in my show that I can also call coworkers. It makes the days at school and work much more enjoyable."
Justin wanted to branch out and take his education even further. He applied for the American FFA Degree - a degree that is awarded to less than 1% of FFA members making it one of the organizations highest honors.
The letters "FFA" stands for Future Farmers of America, a National organization committed to providing a path of achievement in premier leadership, personal growth, and career success through agricultural education. Contrary to the name, FFA is not just for students who want to be production farmers, but members who aspire to careers to reflect the growing diversity and new opportunities in the industry of Agriculture.
After weeks of hard work, Justin received the American Future Farmers of America Degree. The American FFA Degree is awarded to members who have demonstrated the highest level of commitment to FFA and made significant accomplishments in their supervised agricultural experiences (SAEs).
"I've acquired many great skills through the FFA. Public speaking, record keeping, metalworking skills, troubleshooting engines, as well as great lessons learned from the countless hours of volunteering," says Justin.
Both his parents were in the FFA. His father also received his American Degree which paved the path for Justin to follow in his father's footsteps to become an FFA member.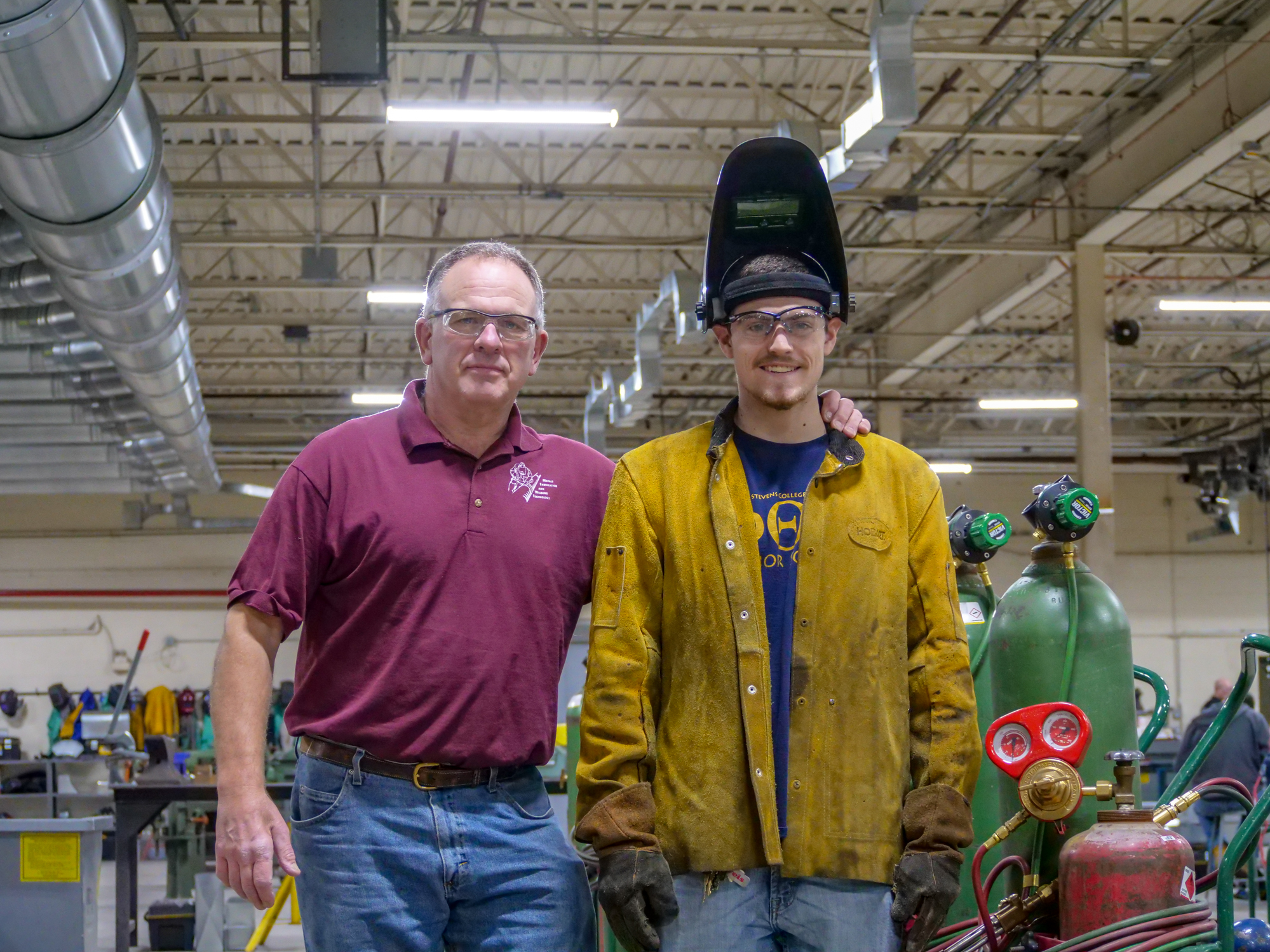 Steve Hower, MFWT Instructor, with Justin Klunk '18
"Justin is a leader in The Metals Fabrication and Welding Technology this year. There is no question that with his "Can Do" attitude and willingness to learn he will go far in our industry, says Steve Hower, 2nd Year Metals Fabrication & Welding Instructor, "Congratulations to Justin for his hard work and dedication in earning his FFA degree, given Justin's work ethic and tenacity I doubt this will be his last."
Hower & Klunk with one of his projects he produced
Dr. Zoann Parker, Vice President of Academic Affairs, agrees.
"This is an outstanding achievement that takes commitment, family support, and individual perseverance," says Dr. Parker "It is the highest award that an FFA member can receive. We're very proud to have this caliber student at Thaddeus Stevens College of Technology."
Justin is currently the secretary for Thaddeus Stevens College of Technology Phi Theta Kappa. For fun Justin enjoys hunting, working on trucks, and working on his grandparents' farm in New Oxford.
When asked if he has any word of advice for students who aren't sure what they want to do with their life: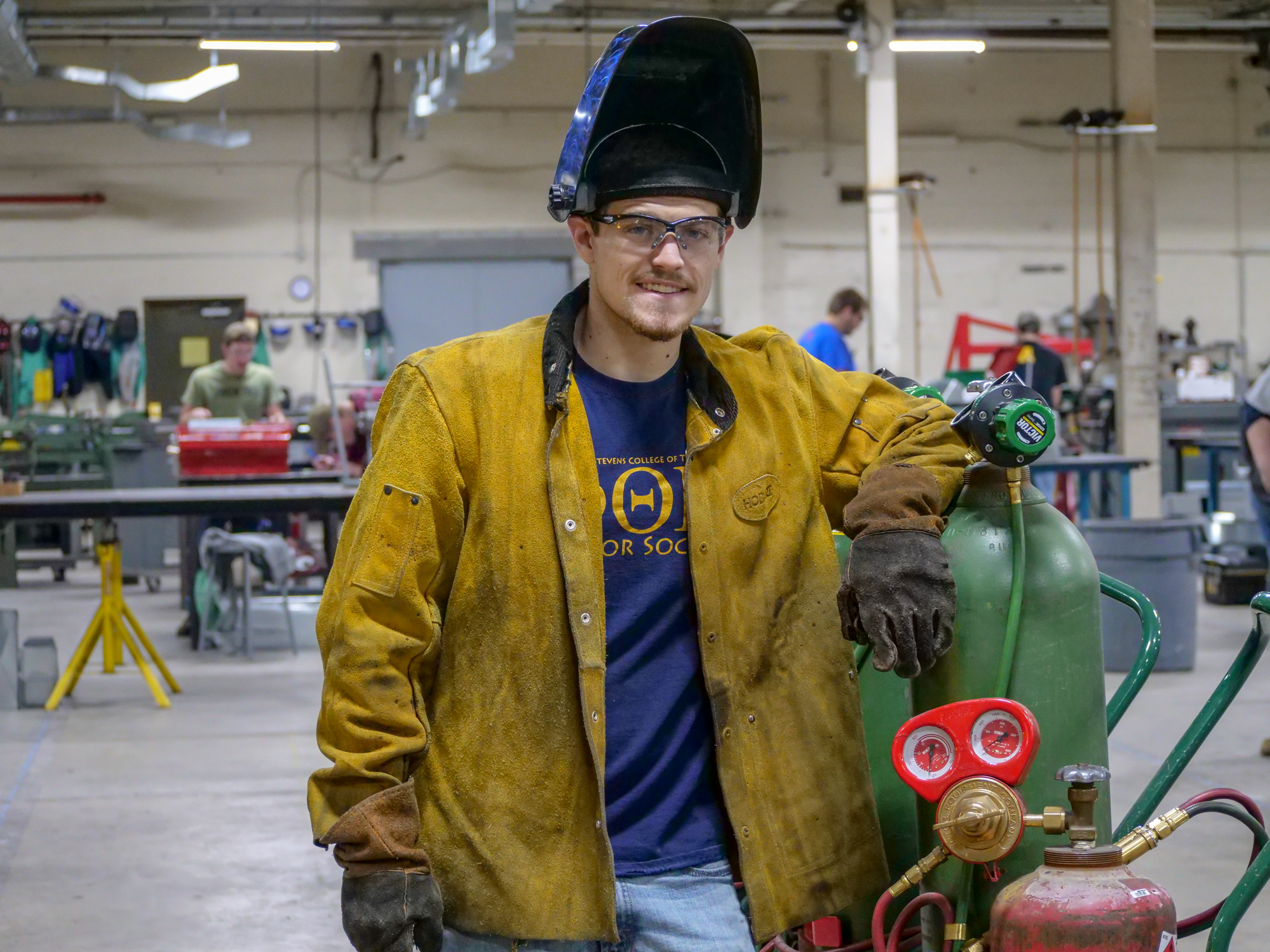 Justin Klunk '18
"Be open minded and find something you love to do. When you find it, make sure you give it everything you got so you can be as successful as possible, he says, "Trust me, hard work does not go unnoticed."
For more information, please contact
---
Thaddeus Stevens College of Technology is a premier, residential, two-year, accredited technical college that prepares students for skilled employment in a diverse, ever-changing workforce. Founded in 1905 with 15 students, Thaddeus Stevens College has grown to more than 1,000 students and 22 high-skill, high-wage technical programs.
Thaddeus Stevens College of Technology is Pennsylvania's only state-owned two-year college of technology. Thaddeus Stevens College only admits students who have been Pennsylvania residents for more than one year. Thaddeus Stevens College of Technology does not discriminate on the basis of race, color, national origin, sex, disability or age in its programs or activities.