Thaddeus Stevens College of Technology Board of Trustees Appoints New President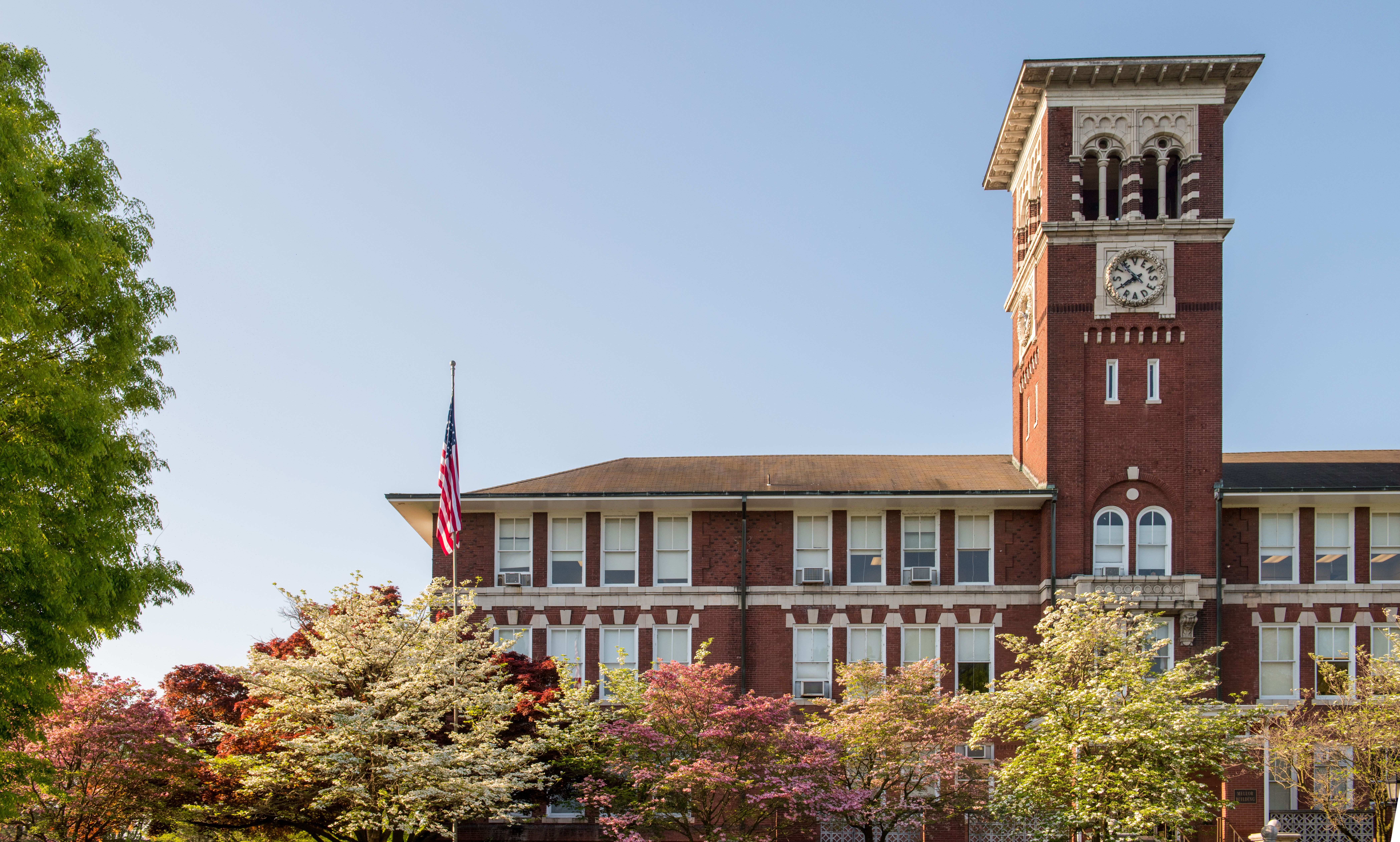 Thaddeus Stevens College of Technology Board of Trustees unanimously voted to appoint Pedro A. Rivera as the College's 10th President at its monthly Board meeting today. The appointment is effective October 1, 2020. Rivera succeeds Dr. William Griscom, who retired in January 2020 after serving the College in that capacity for 23 years.
"The Board of Trustees is extremely excited to announce and welcome Pedro Rivera as the next President of Thaddeus Stevens College of Technology," said Maryann Marotta, Chair of the Thaddeus Stevens College of Technology Board of Trustees and Vice President of Marotta/Main Architects. "Secretary Rivera is a demonstrable leader with nationally recognized experience to lead the College through these very challenging times for higher education. His experience in education, leadership, and governmental policy align with the needs of the institution, and his strength and drive will serve to advance the mission of the College throughout the Commonwealth, impacting the lives of economically and socially underserved students and their families for generations."
Rivera currently serves as Pennsylvania Secretary of Education, having been appointed by Governor Tom Wolf and confirmed unanimously by the state Senate in 2015. Prior to his appointment to Governor Wolf's Cabinet, Rivera served as superintendent of the School District of Lancaster. Additionally, he was a classroom teacher, assistant principal, principal, and executive director for the School District of Philadelphia, as well as a staff member with the Philadelphia Federation of Teachers. In September 2014, he was honored by the White House as a Champion of Change for his efforts to transform urban education with his holistic approach to student success – one of ten recipients nationwide to receive the prestigious honor. Rivera serves as the Past President of the Board of Directors for the Council of Chief State School Officers (CCSSO), a nonpartisan organization of public officials who head state departments of elementary and secondary education.
Rivera is a first-generation college graduate and earned a Bachelor of Science degree from The Pennsylvania State University, a Master degree in Education Administration from Cheyney University, and his Superintendent's Letter of Eligibility from Arcadia University.
Thaddeus Stevens College of Technology is a nationally-recognized, fully accredited two-year residential technical college offering 24 high-wage majors focused on technology, advanced manufacturing and construction trades, and several short-term certificate programs. Founded in 1905 by bequest from the will of Thaddeus Stevens, a US Congressman, PA attorney, and abolitionist, the College continues to provide no-cost education to eligible students, and is traditionally one of the lowest priced institutions in Pennsylvania for those who pay tuition. The College is wholly owned by the Commonwealth of Pennsylvania.
The College is a model of collaboration between bi-partisan government, industry and the community coming together to address an urgent and growing need to meet a labor skills gap in technology, advanced manufacturing and construction in the Commonwealth of Pennsylvania and across the country. Thaddeus Stevens College provides students with an in-demand education that, in only 2-years, prepares students for jobs that meet that skills gap and provides a family-sustaining wage for its graduates. The College has one of the highest job placement rates in the state with a five-year average overall placement rate of 98 percent and in-career field placement rate of 93 percent of all graduating students. Last year (class '19), more than 1,480 employers sought graduates for more than 5,100 jobs for 397 graduates.
"The search committee, comprised of trustees, faculty, administration, alumni, and industry partners, spent several months identifying and interviewing candidates for the President's role, looking for an individual who shares our enthusiasm, commitment and passion for the mission of Thaddeus Stevens College," said Jeffrey Sterner, Chair, Thaddeus Stevens College of Technology President Search Committee and President/CEO of High Industries, Inc., Lancaster. "Secretary Rivera was at the top of the search committee's evaluation ranking, and we are pleased that he was selected by the Board of Trustees as the next President."