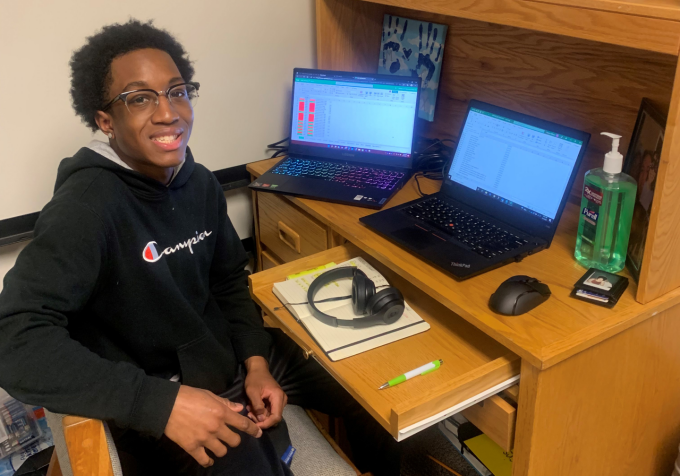 Meet Chad Williams, a second-year student majoring in Engineering CAD Technology.
Chad is interning for ImageFIRST Healthcare Laundry Specialists, which provided him with all of the equipment he needs to fulfill his internship...from his dorm room!
Chad is currently assisting the company's tax consultant in the accounting department, where he researches tax codes and fulfills a variety of other accounting projects.
"Although my internship does not directly correlate to the major I am studying, I still believe that I am gaining transferable life skills. I can practice the skills I've acquired in my Microsoft Excel and Public Speaking courses. After working in the customer service department, I learned how to effectively communicate, and problem solve. As a tax consultant intern, I am more detailed oriented, can prioritize assigned duties, and work independently. With my new skill sets, I will be able to use them after I graduate in May."
Chad hopes to find an entry level CAD Drafter position once he graduates, where he can utilize the skills he's gained in class.
What made Chad decide to become a student here at #TSCT?
"Being able to receive a great education, with small class sizes, and hands-on learning opportunities led me here."
We're glad you're here, Chad, and we're proud of you and everything you have and will continue to accomplish!