Schwalm Student Center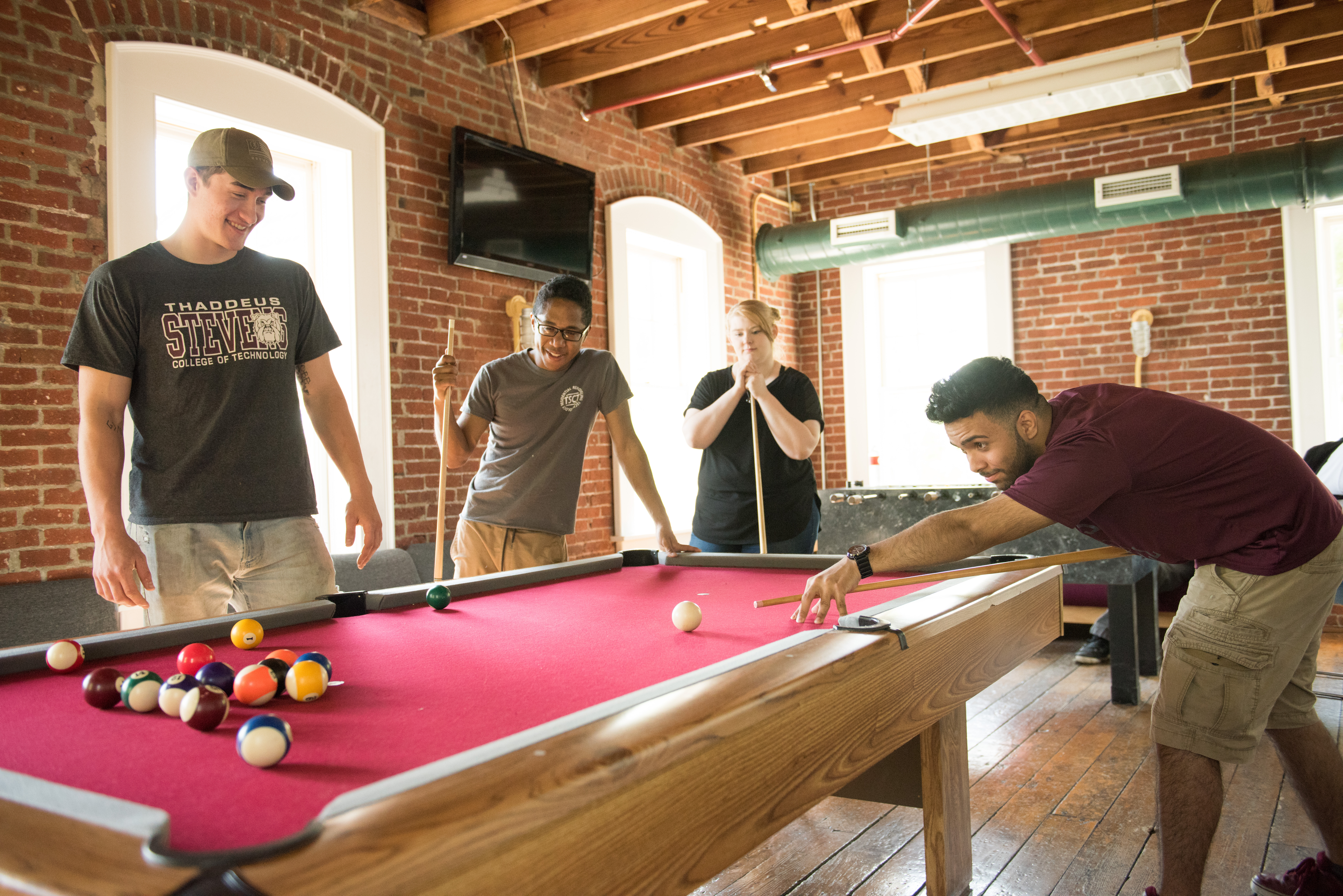 The Schwalm Student Center is one of the focal points of student activity on campus. Completely renovated by Thaddeus Stevens's students, the center boasts three floors, offering some of the following attractions: TVs, snack machines, surround-sound stereo, pool tables, foosball, snack area with microwaves, drink machines, lounge/study areas, a coffee shop, and private offices for student-led activities.
The Schwalm is also home of the Bulldog Cafe. Hours for the Bulldog Cafe can be found by clicking here.