Commencement
107th Commencement
Saturday, May 12, 2018, at 1:00 PM
Use pin: 6302 to download
Pennsylvania's top educational leader will deliver the commencement address as Thaddeus Stevens College of Technology confers degrees on 401 graduates in its Class of 2018. The ceremony will take place on Saturday, May 12 at 1 p.m. in the Multipurpose Activity Center on main campus.
Pedro A. Rivera - Keynote speaker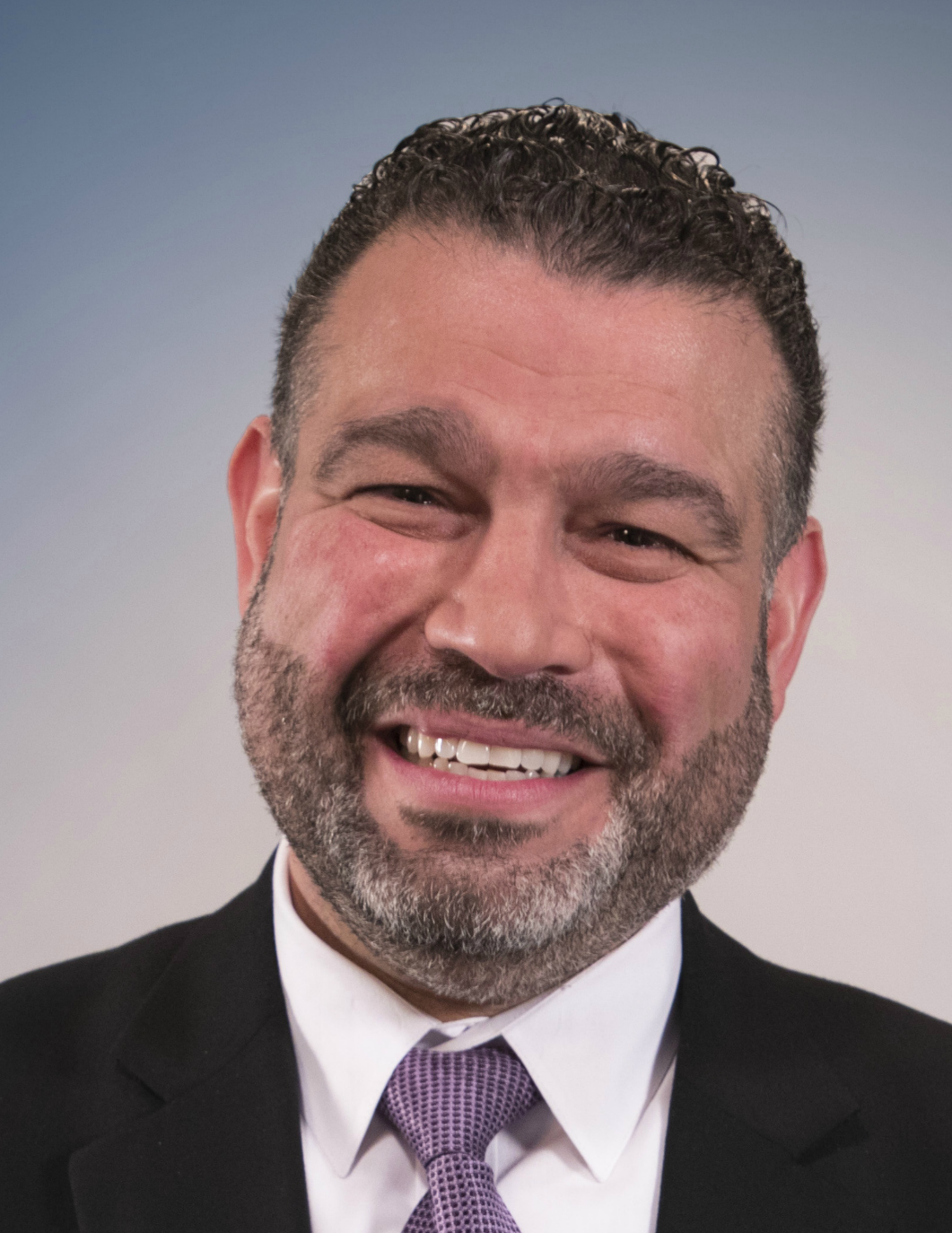 Pedro A. Rivera has served as the Commonwealth's Secretary of Education since 2015. He joined Gov. Wolf's cabinet after seven years as superintendent of schools for the School District of Lancaster where he oversaw a rising graduation rate, improvements in math, science and writing scores and enhanced preparation for college and other postsecondary options. His efforts to transform urban education earned him a White House Champions of Change Award, one of ten individuals nationwide to receive the prestigious honor. Rivera is a first-generation college graduate and earned a Bachelor of Science degree from The Pennsylvania State University, a Master's degree in Education Administration from Cheyney University, and his Superintendent's Letter of Eligibility from Arcadia University.
Graduation Day – Saturday, May 12, 2018, at 1:00 PM
Need to assemble in Kreider Hall by 12:00 (noon)
There will be a reception in the tent located in the front lawn of the Mellor Building for you, your family and friends immediately following the ceremony.
Live streaming of the entire Commencement Service will be offered on the College's website www.stevenscollege.edu/commencement or the College's portal.
Parking
Main Campus Parking
General parking will be available in the Hartzell, Mellor, Schwalm and MAC parking lots.
The Kreider Parking Lot will be reserved for guests with disabilities.
Also guests with disabilities may be dropped off at the cul-de-sac on the football field side of the MAC Building.
Parking between the MAC and Leonard will be reserved for VIP guests.
Off-Campus Parking
Conestoga View
900 East King Street, Lancaster, PA 17602
Guests may enter the parking area from Broad Street.
Clark Street Parking Lot
1036 Clark Street Lancaster, PA 17602
The Clark Street Lot will have one pick up/drop off location. Two Security Officers will be stationed at the lot. Signs will be posted on Main Campus for busses returning to the Clark Street parking lot.
1641 Old Philadelphia Pike, Lancaster, PA 17602
HACC Lancaster will have two pick up/drop off locations and signs will be out for our guests. Signs will also be posted on Main Campus for busses leaving to return to HACC.
Note: HACC Lancaster requests that our guests not use their emergency phones as they will be down for that weekend.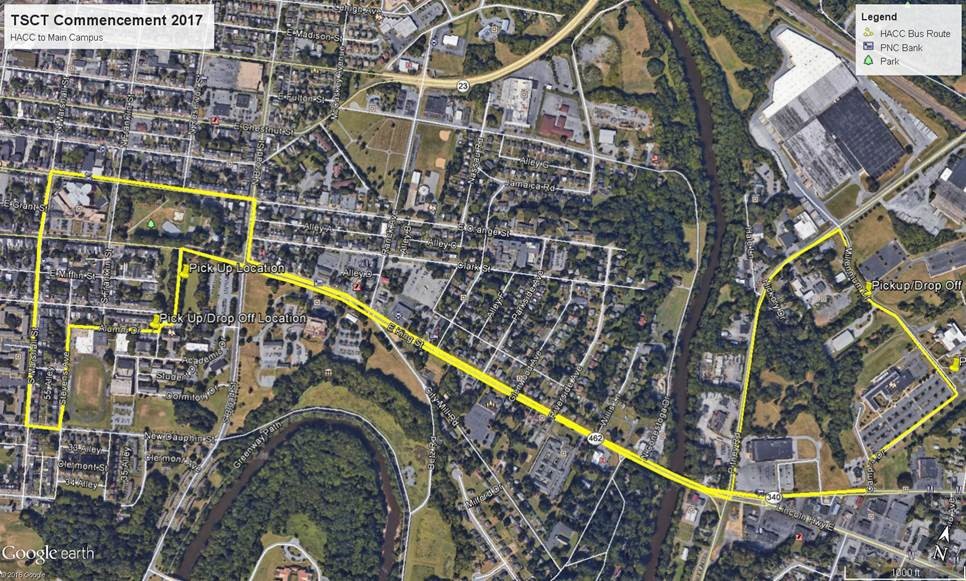 Shuttles will begin at 10:30 AM
For directions to Main Campus, please click here.
Congratulations Class of 2018!
#tsct2018