Continuing Education and Transfer Information
Planning to Continue your education?
Thaddeus Stevens College provides key pathways for you to continue your education as soon as you earn your associate degree. If you are planning to transfer to a four-year college or university, the most important advice for students wishing to transfer is to start planning early.
Several specific partnerships that benefit Thaddeus Stevens graduates are detailed below. For more information, contact Stacy Scott at 717-391-7231 or email
How can I be sure my credits will transfer?
To successfully transfer credits, you will need to carefully select and plan your Thaddeus Stevens College courses. For the most efficient transfer, you should select your transfer college before selecting courses.
You will need to choose a transfer curriculum. You will also need to work with your adviser.
Will transfer credits accepted by Thaddeus Stevens College of Technology be accepted by a different institution?
Thaddeus Stevens College may accept credits for coursework you completed at other institutions. These may not necessarily be accepted by the college to which you are transferring.
When a student applies for transfer, official transcripts will need to be sent from each school previously attended. Each receiving institution makes independent decisions based upon their criteria for awarding transfer credits.
Upon successful completion of an AAS degree program at TSCT, applicants who meet all admission and application requirements will be guaranteed generous transfer of credits to the BS in Leadership and Organizational Management program at EMU at Lancaster.
Thaddeus Stevens College of Technology Business Administration, Computer Network & System Administration, & Graphics & Printing Communications Graduates can enter the Central Penn College Bachelors of Science program.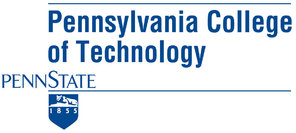 Thaddeus Stevens College of Technology students graduating from Architectural, Electrical Technology, Electronic Engineering, HVAC-R, Masonry Construction, & Carpentry Technology will be able to transfer to Pennsylvania College of Technology and receive a Bachelor of Science.
Students who receive an A.A.S Degree from Thaddeus Stevens College of Technology's Machine Tool & Computer Aided Manufacturing will be able to receive a Bachelor of Science in Industrial Technology, Manufacturing Technology.

HACC, Central Pennsylvania's Community College, and Thaddeus Stevens College of Technology have signed an agreement that allows HACC students to transfer seamlessly into a new evening HVAC program at Thaddeus Stevens College. Successful graduates will earn an HVAC degree from both HACC and Thaddeus Stevens College at the same time.