Residence Life
Mission Statement
The Office of Residence Life seeks to foster self‐development, good citizenship, democratic principles and an environment of self understanding and appreciation through the acquisition of decision‐making skills on the part of the student and through the emulation and promotion of values inclusive of respect for fellow students, honesty, and the involvement of students in the residence hall governing structure.
Take a virtual tour of our campus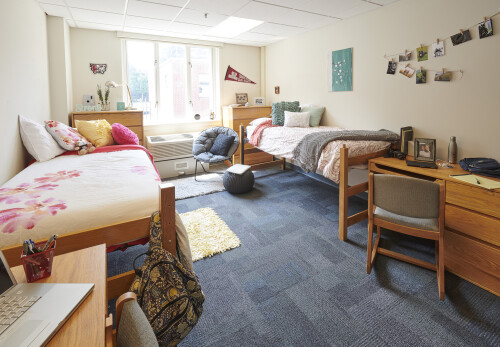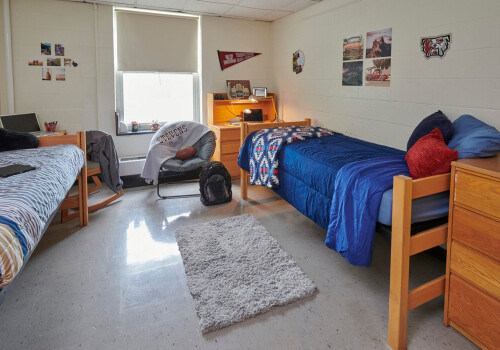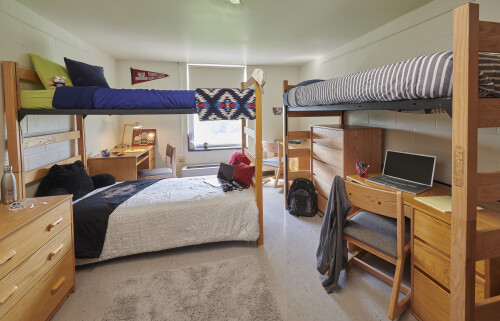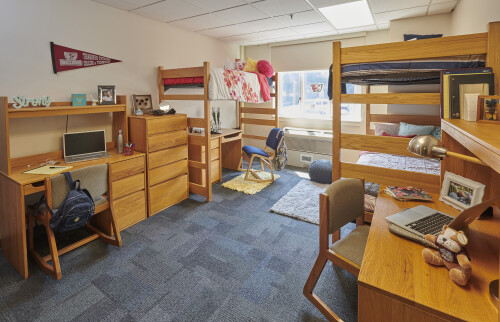 On Campus Housing
Thaddeus Stevens College of Technology offers on-campus living arrangements in residence halls for approximately 600 students. Residence halls have similar amenities including free laundry facilities, free cable TV hook-up, two computer jacks for internet access, Wi-Fi access, and recreation rooms which contain TVs, pool tables, and in some areas, ping-pong tables. All rooms are air-conditioned and have fire alarm and sprinkler systems.
A student who requests housing accommodations due to a disability must complete the housing accommodations request form and provide the appropriate documentation to the coordinator of counseling and accessibility for review and accommodations approval.
Do You Plan To Live On Campus?
If you plan to live on campus, please complete our on campus housing questionnaire. This will help us place you in a room that best fits your needs.
Off-Campus Housing
There is no on-campus residency requirement for our students. Housing away from the campus is all privately owned and is separate and independent of the College. The College does not own, operate, or supervise these properties. Students are responsible for securing their own off-campus housing and then communicating your local address to the College.
Contact Us

Jason Kuntz: Director of Residential Life


Samantha Weekley: Residence Hall Advisor, Branch 3rd Floor Lobby
| 717-391-7228
Ginene McDowell: Residence Hall Advisor, Bourne Hall 2nd Floor
| 717-606-1542
Reggie Minter: Residence Hall Advisor, Armstrong Hall Lobby
| 717-391-7325
Kelly Montgomery: Residence Hall Advisor, Metzger Hall 2nd Floor
| 717-299-7779
Residence Life Office
Address: 750 E. King St, Lancaster, PA 17603
Phone: (717) 391-7322
Fax: (610) 921-7617