Residence Life
Mission Statement
The Office of Residential Life seeks to foster self‐development, good citizenship, democratic principles and an environment of self understanding and appreciation through the acquisition of decision‐making skills on the part of the student and through the emulation and promotion of values inclusive of respect for fellow students, honesty, and the involvement of students in the residence hall governing structure.
Click here for a virtual tour of the Campus
Housing Office Contact Information

Address - 750 E King St, Lancaster PA 17603
Phone / Fax - 717-391-7322 (phone) / 610-921-7617 (fax)
Staff

Ernie Demarco Brown | Residence Hall Advisor Herrington Hall Lobby
| 717-391-7207
Samantha Weekley | Residence Hall Advisor
Branch 3

rd

Floor Lobby
| 717-391-7228
Ginene McDowell | Residence Hall Advisor
Bourne Hall 2

nd

Floor
| 717-606-1542
Reggie Minter | Residence Hall Advisor
Armstrong Hall Lobby
| 717-391-7325
Kelly Montgomery | Residence Hall Advisor
Metzger Hall 2

nd

Floor
| 717-299-7779
Bao Nyugen | Residence Hall Advisor
Branch 2

nd

Floor Lobby


| 717-391-7226
---
DO YOU PLAN TO LIVE ON CAMPUS?
If you plan to live on campus, please fill out our on campus housing questionnaire. This will allow us to better fit you in a room that best fits your needs while at TSCT!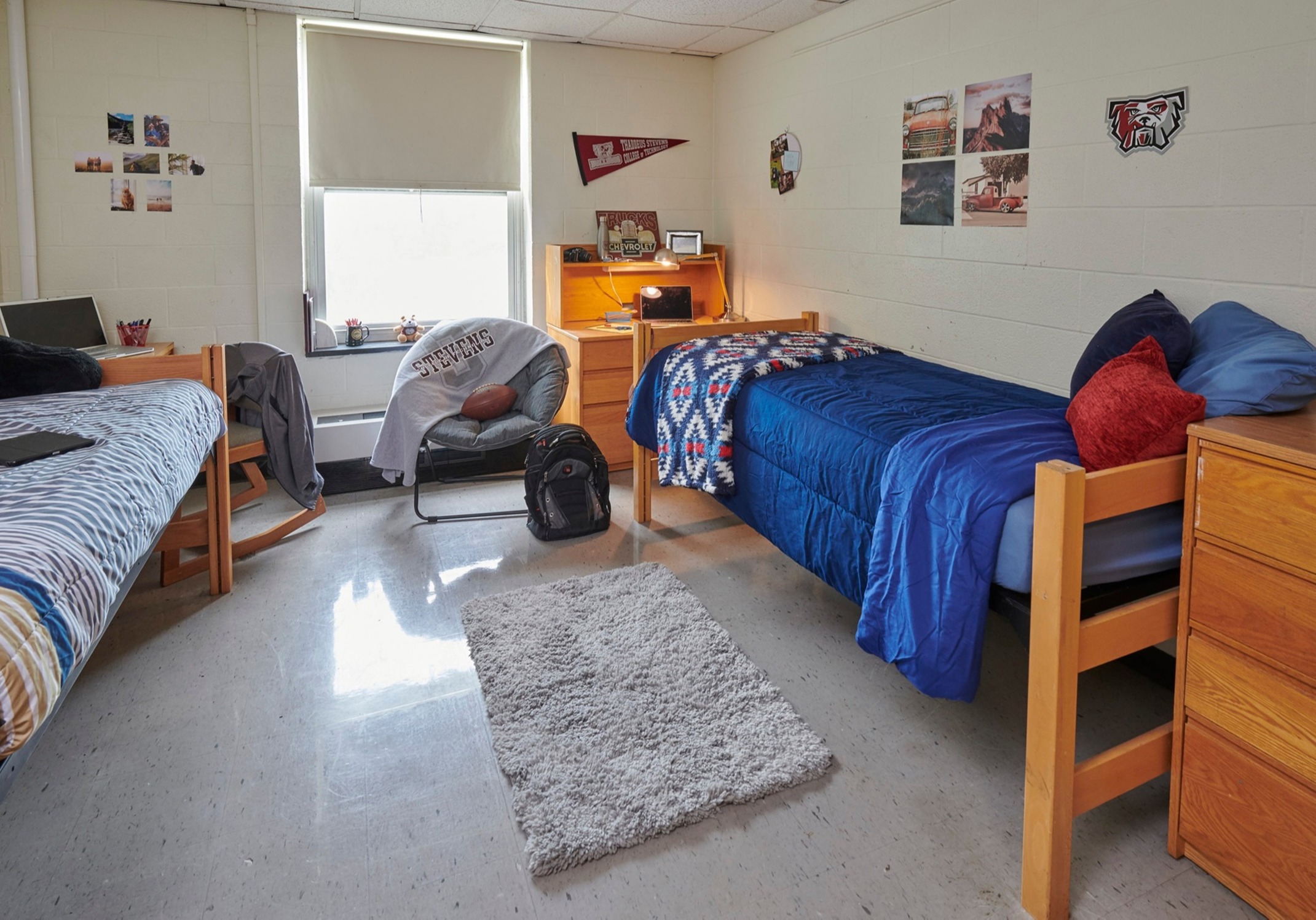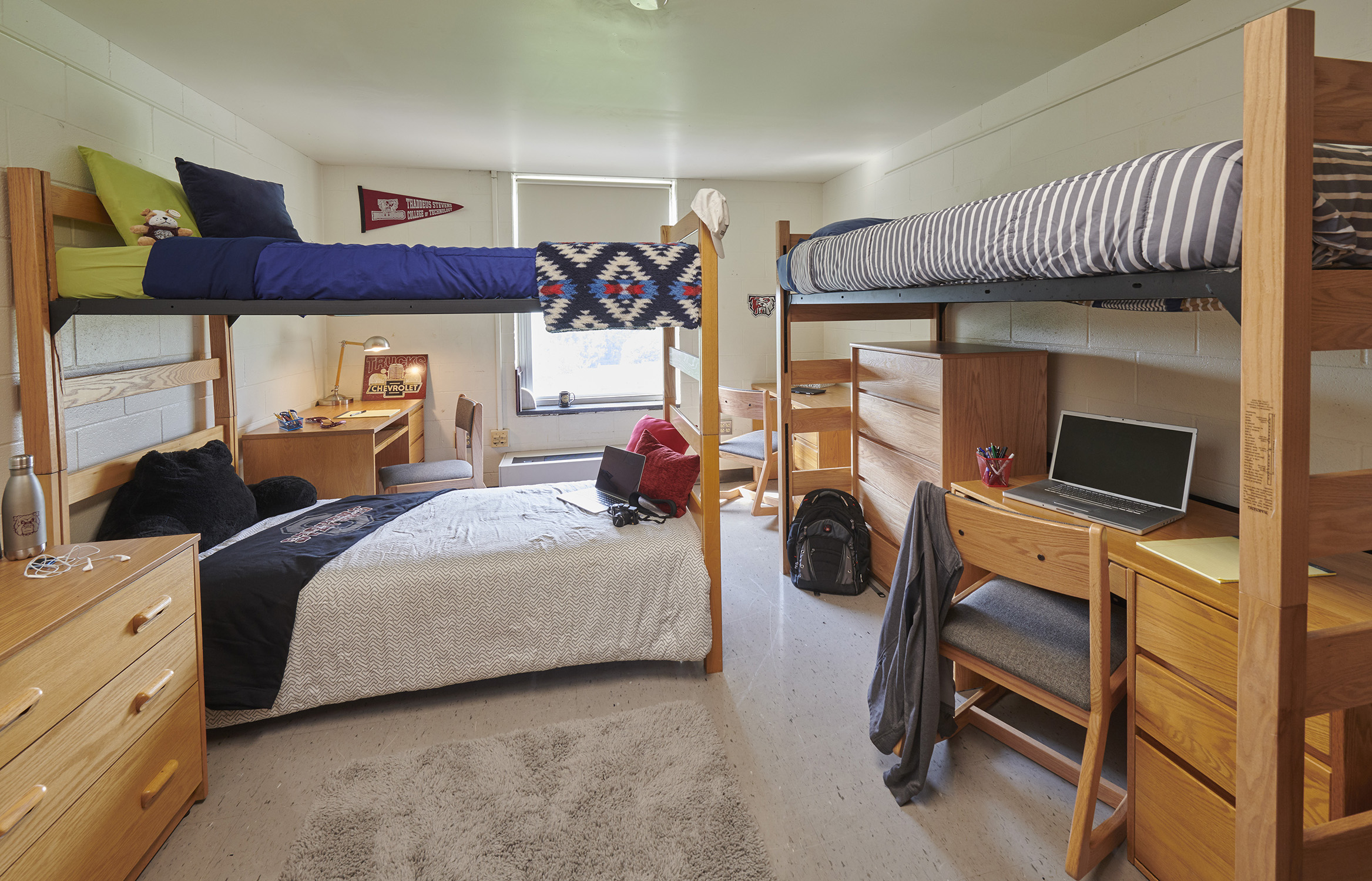 ---
On Campus:

Thaddeus Stevens College of Technology offers on-campus living arrangements in residence halls for approximately 400 students. Students who plan to live in one of the residence halls should bring their own pillows, blankets, linens, bedspreads, mattress pad, fan, and towels. Radios, televisions, and stereo systems are permitted provided they are used in consideration of roommates and other residents of the floor. All Stevens Grant students are eligible to live on campus. After Grant students are accommodated, any additional rooms are made available on a rental basis to non-scholarship students. Residence halls have similar amenities including laundry facilities, cable TV hook-up, two computer jacks for internet access, telephone access, and recreation rooms which contain TVs, pool tables, and in some areas, ping-pong tables. All rooms are air conditioned and have fire alarm and sprinkler systems. Within the dorms, the College expects that students will maintain their rooms in a clean and sanitary condition for the purposes of good hygiene and appearance. Moreover, each residence hall has professional supervision, but within the governing framework, students are directly involved in the operation of their respective halls via an elected Residence Hall Council. As such, students have the opportunity to establish activities; draft policies and procedures; enhance conflict resolution and communication skills; and play an integral role in making the residence halls a wholesome living and learning environment.

Note: A student who requests housing accommodations due to a disability must complete the housing accommodations request form (which is available on the College website) and provide the appropriate documentation to the special needs coordinator for review and accommodations approval.
---

Off Campus:

Housing away from the campus is all privately owned and is separate and independent of the College. The College does not own, operate, or supervise these properties. Information regarding off-campus housing is available from the director of residence life.
---

Branch Campus

The Thaddeus Stevens College Branch Campus has allowed the College to expand and provide student services in multiple areas. In addition to residential space, there is a recreation center, nursing station, and a computer/study lab available for student use. Student peer tutors are also available during posted hours for academic programs located at the Branch Campus.