Stevens College Hosts Clark Service Group HVAC/R Training
Stevens College Hosts Clark Service Group HVAC/R Training
December 27, 2018 - Lancaster, PA - Thaddeus Stevens College of Technology hosted Clark Service Group for a hands-on training session for the College's Heating, Ventilation, Air Conditioning & Refrigeration Technology (HVAC/R) students and Clark Service Group technicians. The training was held at Stevens College's new Greiner Campus in Lancaster.
Thaddeus Stevens' HVAC/R students and Clark Service Group technicians attended a service training program this month at the Stevens College's new Greiner Campus in Lancaster.
The session focused on training for installation, maintenance and repair of commercial ice machines. The half-day session included an overview of the manufacturer and the evolution of the equipment over the years; safety related concerns for technicians; and a review of resources on the manufacturer's website. Specific information about descaling and sanitizing the equipment was also a focus.
"This kind of interactive training with professional service technicians is an important part of the education our students receive," explained Brett Groff, Sophomore HVAC/R Instructor with Stevens College. "Our students heard first-hand the information a professional service technician will need in order to provide a high-level of service to the employer's clients."
Dan Glimn, a factory training specialist from Follett LLC, a Pennsylvania based commercial ice machine manufacturer, led the training session. "The group was very interactive with questions on machines they have dealt with in the field. There was also a lot of discussion about what happens when this kind of equipment is not appropriately maintained. Clark Service Group promotes 'Proactive Maintenance,' or planned equipment maintenance appointments, with their customers, and the group appreciated the thorough conversation on this proactive approach to maintenance," said Glimn.
The program also covered best practices of the food equipment and healthcare environments the students may encounter in the future.
After the training session, Clark Service Group conducted onsite interviews with interested students for future job opportunities, followed by a tour of Thaddeus Stevens' HVAC/R department.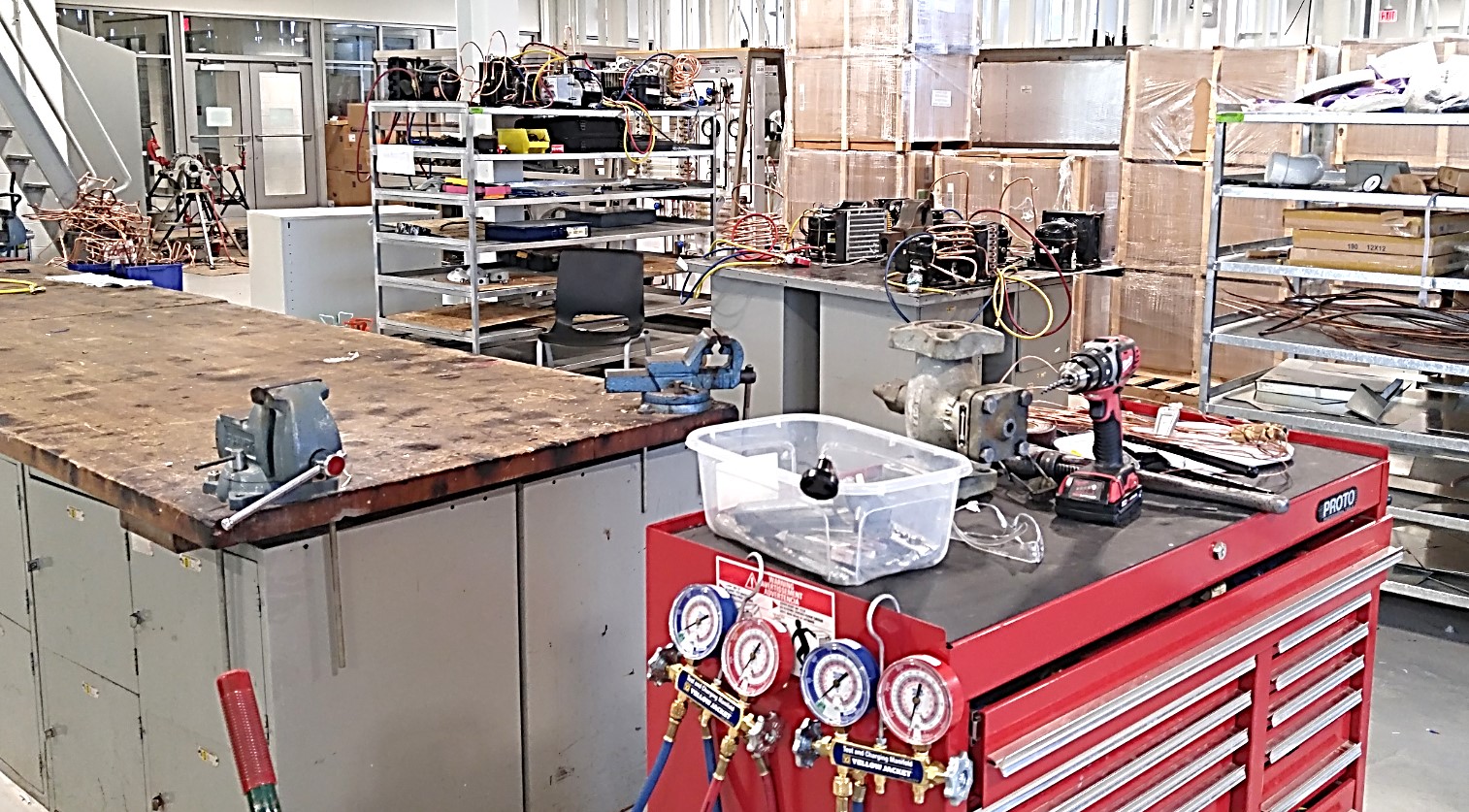 Thaddeus Stevens HVAC/R students who attended the program were offered on-site interviews, then toured their guests from Clark Service Group through the HVAC/R department at the College.
About Thaddeus Stevens College of Technology
Consistently ranked as Pennsylvania's best technical college, Thaddeus Stevens awards associate degrees in 22 high-demand, skilled occupations. A full listing of programs is available at www.StevensCollege.edu. More information about the new Thaddeus Stevens College of Technology Greiner Campus is available at https://bit.ly/2Rdo4SA
About Clark Service Group
Clark Service Group provides expert repair, maintenance, and installation of commercial food service equipment, beverage systems, and refrigeration units. For more than 45 years, Clark Service Group has built a legacy of service supporting the food service operations of chains, single-location restaurants, convenience stores, healthcare facilities, schools and other organizations. Clark Service Group is a self-performing, CFESA-certified company serving the Mid-Atlantic Region and Central Florida, with branch locations in Lancaster, PA; Hanover Township, PA; Philadelphia, PA; Baltimore, MD; and Tampa, FL. Learn more about Clark Service Group at https://www.clarkservicegroup.com/.
CONTACT –