Thaddeus Stevens College Names New Head Football Coach
Thaddeus Stevens College of Technology Names New Football Coach
Former Assistant Head Football Coach/Defensive Coordinator Returns to Lead Bulldogs Football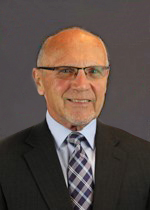 Thaddeus Stevens College of Technology announced the appointment of a new Head Football Coach. Dennis Iezzi, of Reading, PA, previously served as Stevens College Assistant Head Football Coach and Defensive Coordinator from 2013 – 2015, including coaching the team to a 2013 Seaboard Championship. Iezzi most recently served as Secondary Coach at Alvernia University in Reading, PA.
"Football has always been part of my life," said Iezzi. "It is a vehicle to learn life skills that you will use after graduation, combining hard work with building relationships, setting goals, and earning mutual respect."
Iezzi brings extensive experience in education and football to the Head Coach position at Thaddeus Stevens College. He taught and coached football at the high school level, including Donegal High School in Mount Joy, Bermudian Springs High School in York Springs, Middletown Area High School in Middletown, and Exeter Township High School in Exeter, PA. He also served as principal at Middletown Area High School and Assistant Principal at Exeter Township High School.
In addition to his previous coaching position with Stevens College and Alvernia University, Iezzi's experience coaching college football included positions with Kutztown University and Albright College.
"We are very fortunate to have Dennis Iezzi accept the position of Head Football Coach," said Dr. William Griscom, President, Thaddeus Stevens College of Technology. "We are confident he will continue the excellent legacy of his predecessor, Joe Wysock, of providing our student-athletes with knowledge, experiences and relationships that will enhance their education and development as productive citizens that give back to the communities in which they live."
"Coach Iezzi brings a record of demonstrated success in coaching collegiate football," said Dr. Christopher Metzler, Dean of Student Services and Director of Athletics at Thaddeus Stevens College of Technology. "His proven approach as a coach and mentor to student athletes will make him a valuable member of the Stevens College family. "
Iezzi earned a Bachelor of Arts from Albright College, Reading, PA, and a Masters of Education from Millersville University. He also holds a Principal's Certificate from Temple University, Philadelphia, PA.
He replaces Joe Wysock, who retired as head football coach of the Bulldogs last November after serving as head coach for 11 years.