Stem Truck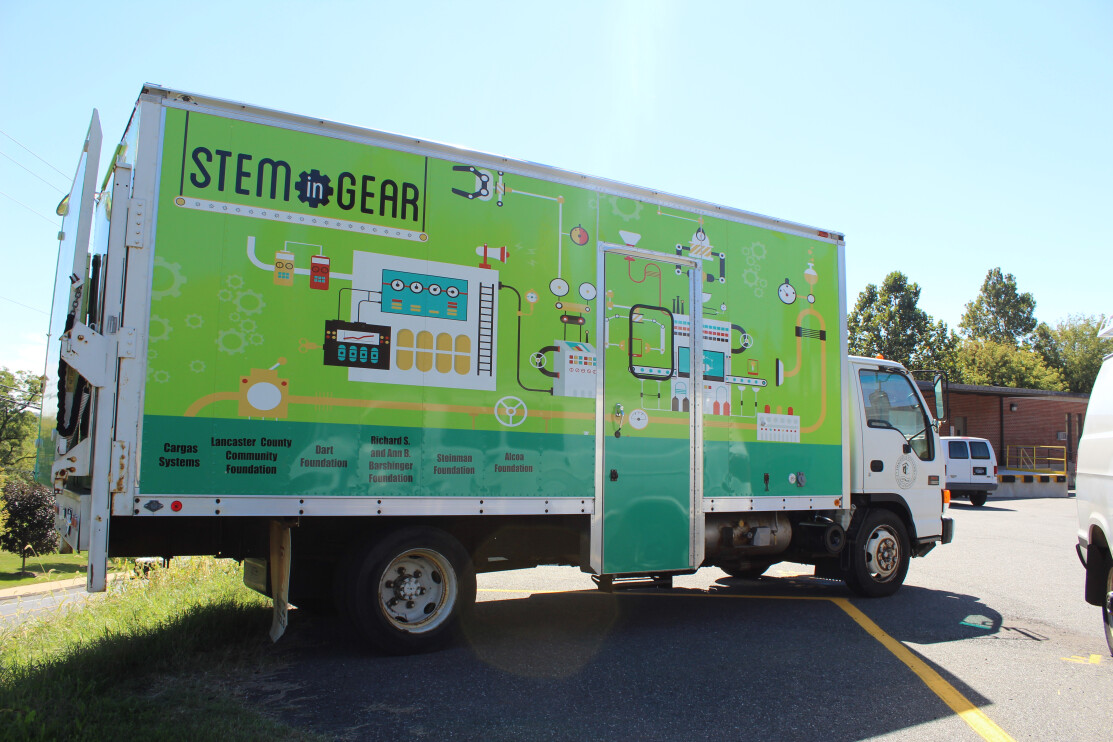 The STEM in Gear program is a small part of the STEM initiatives that started at Thaddeus Stevens College of Technology. The program focuses on K-12th grade students and bringing STEM-related activities to their school districts. The program also helps develop curriculum and uses staff development to enhance local school districts and STEM activities in their buildings. The STEM in Gear program also helps local businesses establish a better connection with their local school district.
How Does It Work?
Since many school districts do not have adequate equipment, funding, or time to integrate STEM activities into their classrooms, the STEM in Gear program brings all the supplies necessary for hands-on STEM activities to schools.

Contact the STEM Coordinator to discuss curriculum needs. Workshops range from engineering and robotics to manufacturing and aviation. They can be as short as an hour or up to two days long. Custom workshops can also be created and linked to state standards.

At the agreed time, STEM in Gear brings the equipment and you conduct the activity together. Upon completion, results and feedback will requested so improvements can be made as needed.
What Is The Goal?
Contact us today to create STEM related activities for your school. We can also help teachers better integrate or improve their own STEM activities. We take the time to write the curriculum and lesson plans so that teachers with little to no experience with STEM programs can feel comfortable delivering the content and activities.

Research suggests that STEM related activities enhance classroom learning and impact students in a positive way while giving students a realistic look at local and the community.
More Information
To learn more about our STEM Truck, please contact Judd Pittman, Director of K-16 Initiatives: or 717-991-7264.